Miracle cure for space gazing discovered…..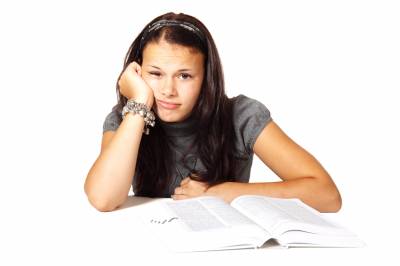 What do your students do when they say they are revising?
The chances are that neither you or their parents will actually know. The only intel will be what students say they have been doing in their bedroom. Their favourite social media franchise will have a better idea of how they are using their time!
Revision needs to be a specific and supported task
Many studies show that simply reading or listening/watching has a low associated retention rate. The next step might be to make revision a more specific task to help identify and then correct learning gaps with feedback. The only problem with this is that manual approaches might not achieve enough due to the scarcity of human marking resources.
Students can cope with more work than a teacher can mark
All our school users know that the solution lies in automation and tend to set specific revision programmes to push their students harder. Experienced users also know that the students can cope with more work than a teacher can mark.
Transferring learning from revision into exams
Usually, there isn't any point doing this with a digital service that does not provide unique feedback following answers. However, a digital service providing a genuinely formative assessment experience can be a highly productive approach as it can transfer learning from revision into exams.
If teachers then have the data to manage student inactivity (often by sharing reports with carers) and address learning issues, then everyone should be a winner.
Comments
No comments made yet. Be the first to submit a comment