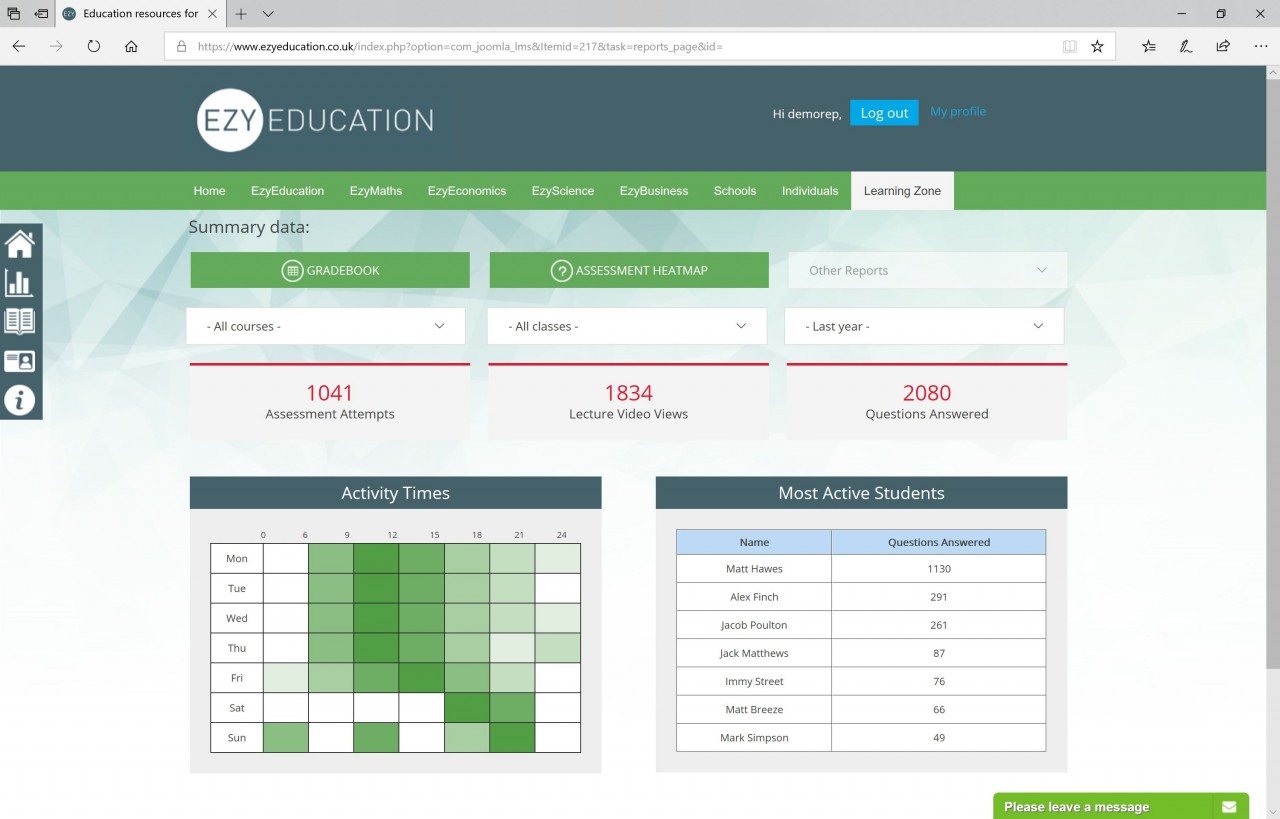 EzyEducation is very proudly a teacher-centric platform. Beyond the jargon, this means that we understand that the platform has its best impact on students when teachers are fully engaged in driving and monitoring usage.
We are delighted to have released our new reports page. It makes all of our reports accessible from one location and provides some additional summary insights! You can use the course, class and time filters to see how much student activity has taken place on the site. The 'Activity Times' heatmap also provides an overview of when the platform is being used.
We have also renamed our popular 'Student Learning Analysis' report, which is now called 'Assessment Heatmap'. It provides question-by-question analysis of your students' performance on any assessment, with options to view individual student answers simply by hovering.
As always, if you have any feedback about these changes, have any questions, or would like to be shown around the powerful reporting side of the service, please get in touch with us via This email address is being protected from spambots. You need JavaScript enabled to view it.!
Comments
No comments made yet. Be the first to submit a comment