Student Profile - Joe Nwajei - Hills Road Sixth Form College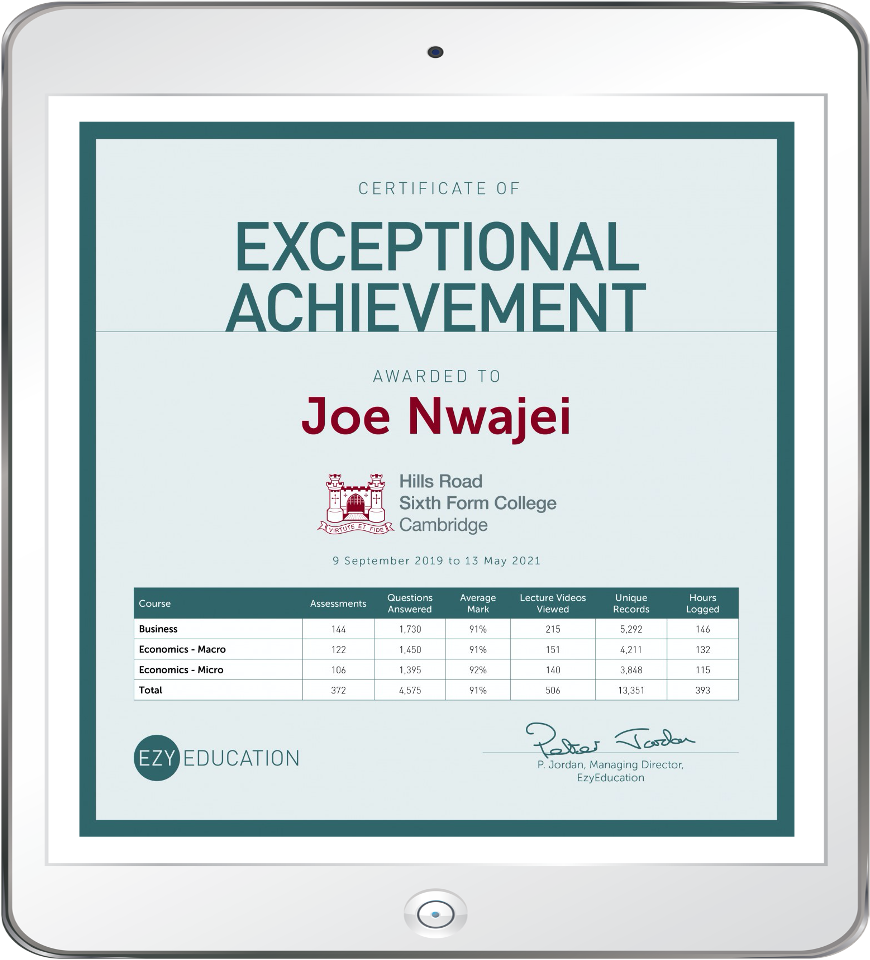 How has the service helped you?
"Ezyeducation provided me with and online learning platform for A-level Business and Economics through the form of well-detailed, concise lecture videos, challenging mini-assessments and an extensive range of key examination tips. This service served a major role in my A-level revision as it helped me consolidate my subject content and the plethora of assessments frequently tested my memory recall which helped me retain the information."
Which aspects have you found to be the most useful?
"In my opinion, i found the assessments at the end of each topic were the most useful as it was an indicator as to whether I had really understood and grasped the content of that topic coherently. Furthermore, the percentage I scored in the assessment would act as a signal if i needed to re-watch a video again and listen more attentively."
What role did your teacher play in getting you started and inspiring you?
"My Business and Economic teachers played a pivotal role in inspiring me as i was first introduced to the online platform by them. As I am a predominantly visual learner, the platform suited my learning habits well and helped me grasp concepts quickly. My teachers regularly set homework on Ezyeducation and as i progressively used it, I could infer that it wasn't long until I would incorporate it into my daily revision routine." 
What would you change/amend to improve the service?
"One thing that could improve the service could be the implementation of more of EzyEducation's own set of practice papers. I believe this will improve student's exam technique and the frequent use of exam practice will boost their confidence when entering exams." 
What are your university and career ambitions?
"At university, I will be studying an Accounting and Finance undergraduate degree. After I will proceed to take my ACCA professional exam to become a chartered accountant. I then wish to study a masters in this course and further strengthen my knowledge.  I aim to enter the investment banking industry as a financial analyst for 2-3 years to gain valuable experience which will allow me to venture into private equity or hedge funds later in my career."
What sort of future do you see for this type of learning support?
"EzyEducation's online platform provided me with a very effective way to enhance my knowledge in two of my A-level subjects. I believe it will be of a success to many more students and the potential for it to be implemented into all schools/colleges in the United Kingdom is a possible outlook for the future of this online platform."
SAMPLE GRADEBOOK EXTRACT COVERING BUSINESS END OF SECTION ASSESSMENTS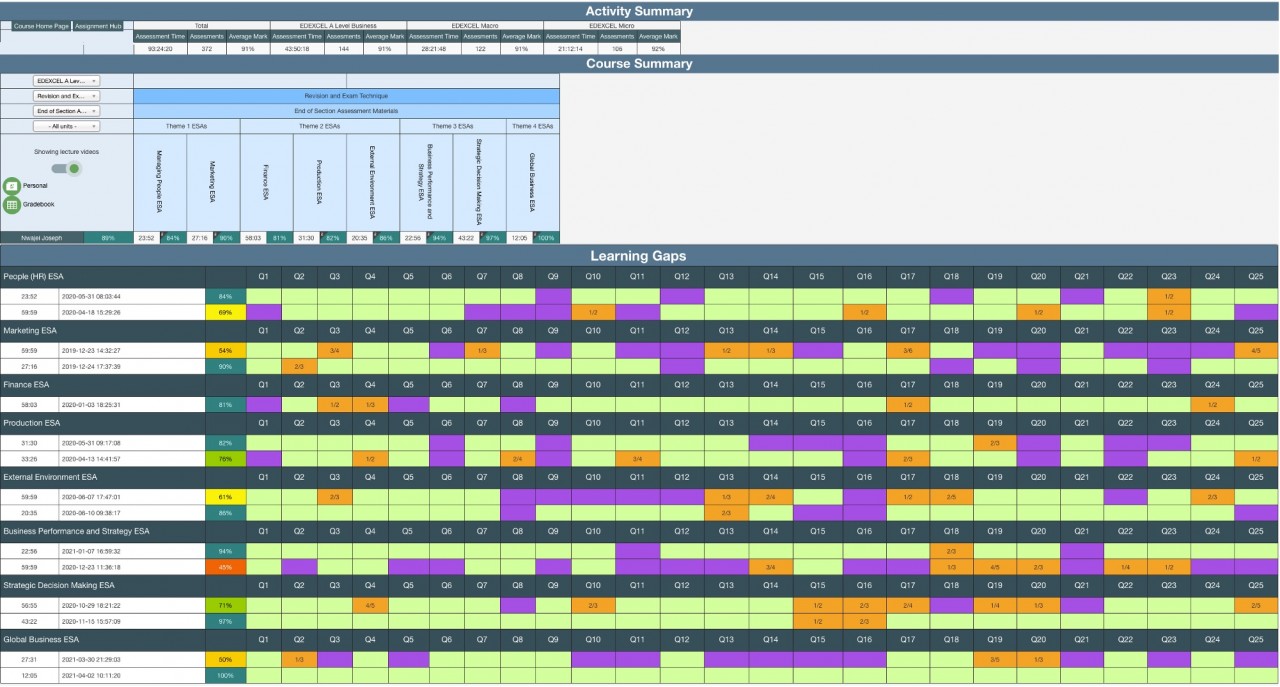 Well done Joe. It ahs been a pleasure to help you learn.
EzyEducation May 2021
Comments
No comments made yet. Be the first to submit a comment