The main thing to appreciate is that the update process cannot delete students or their records. It will simply update the class allocations for students and teachers and add new users.
Things to avoid
Do not include any school reps in the import.
Do not create any new classes. The update process will identify and create any new classes and fill with relevant students and teachers.
 How does it work:
You need to have School representative permissions to complete this process.
Archive any students and teachers that no longer participate in the course. This is best achieved by selecting relevant classes, selecting all students in the class and then use the archive students button (mauve). Check to make sure all students have been archived and that none are remaining in the relevant classes.
Create a spreadsheet which includes all students for the current year. This should include name, email, status, school name and class allocation. See below: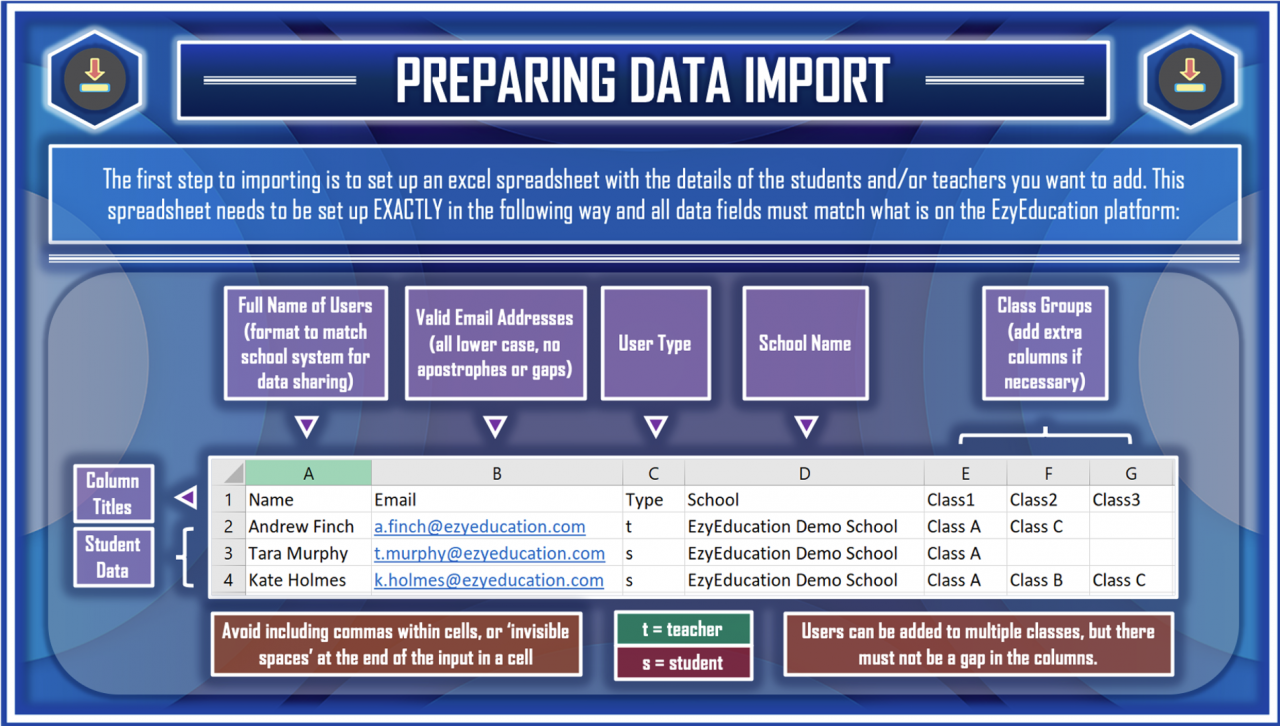 When the spreadsheet is ready it should be imported as follows: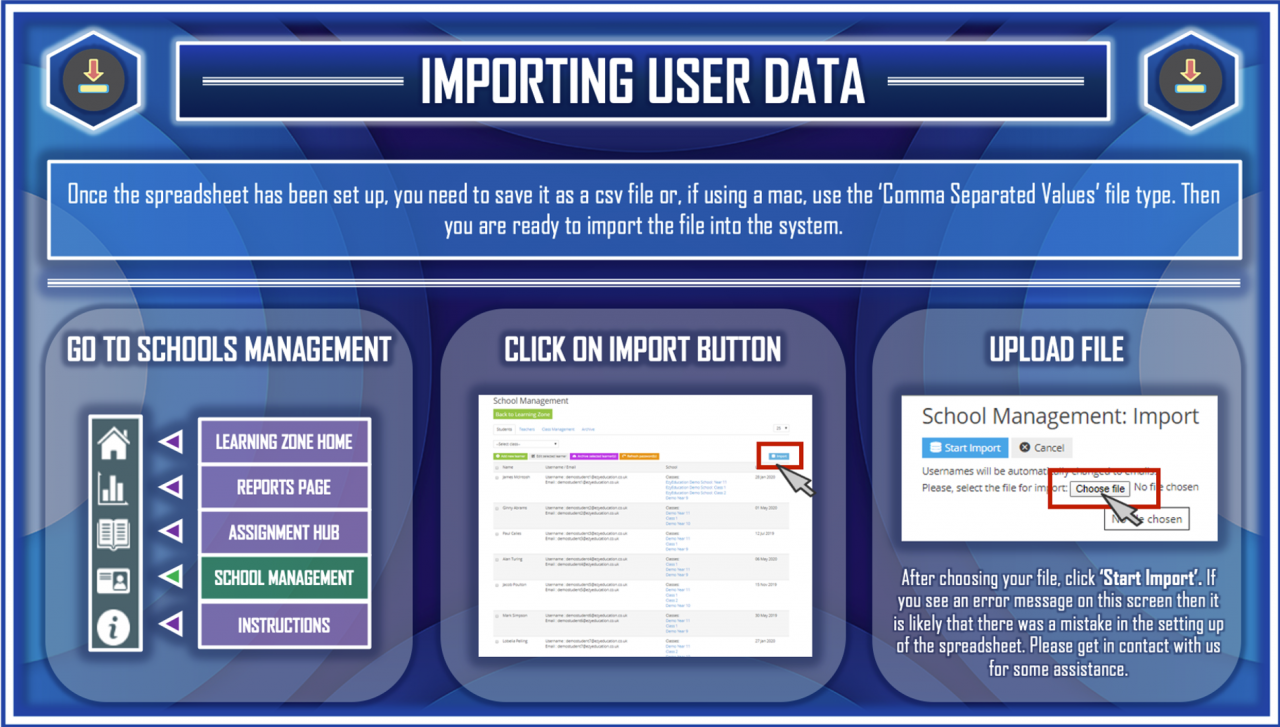 When import commences, the system will identify any existing emails and change the class allocations for each student. Old class allocations will be removed and replaced by new class allocations.
Any new emails will prompt the creation of a new user. The system will generate an email confirming login credentials.
At the end of the process any redundant classes can be deleted from the system. This will mean that although students will retain access to historic assignments teachers will not.
This email address is being protected from spambots. You need JavaScript enabled to view it. for further support.
EzyEducation Ltd 
September 2020
Comments
No comments made yet. Be the first to submit a comment