Upgrade to Student Learning Analysis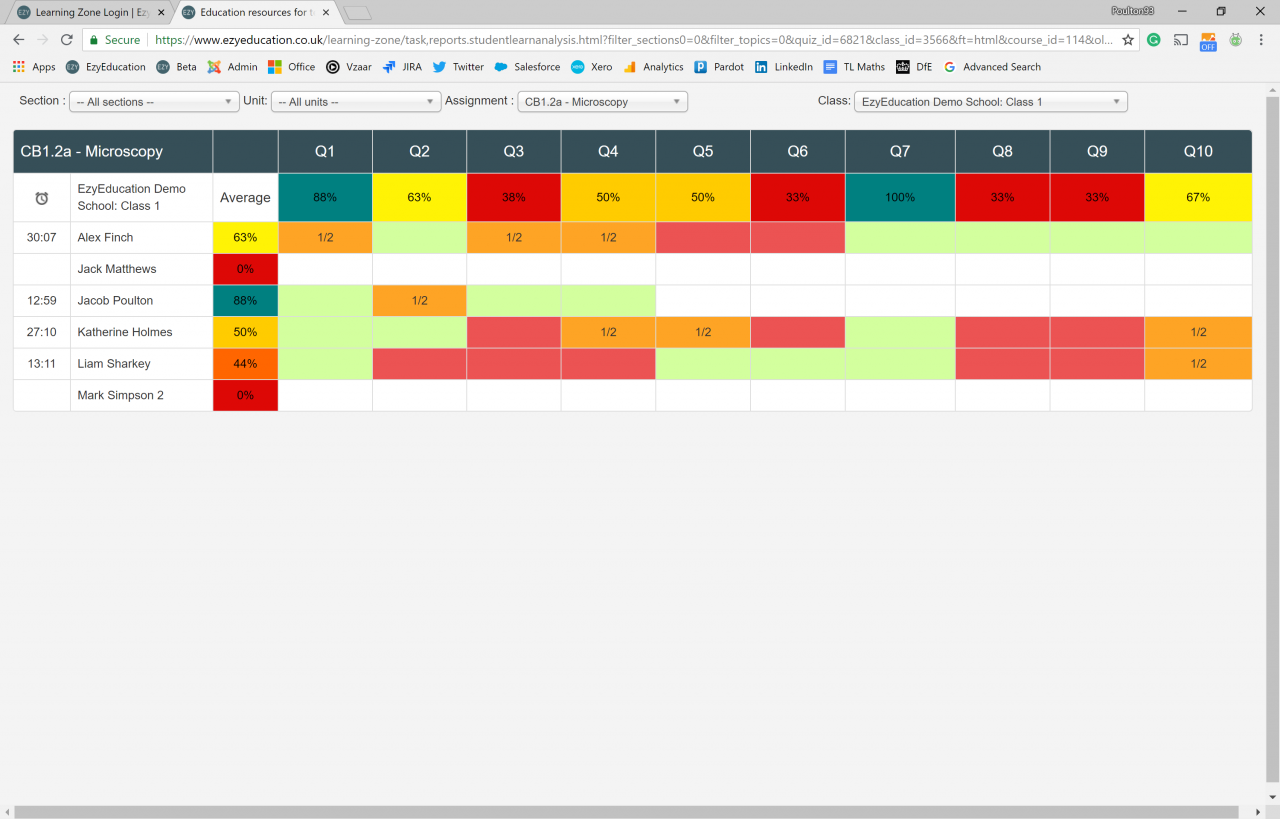 The reporting side of the EzyEducation platform is absolutely vital to support effective usage. Our Student Learning Analysis report has become one of the key places to dig into how your students have performed on a particular assessment. I know from my experiences of getting out to see schools over the past few months that putting Student Learning Analysis up on the big screen at the front of the classroom is a great way of blending what students are doing digitally (often out of the classroom) with what takes place in-class. Running through one of the questions the class struggled with on average the most makes for a good start-of lesson primer.
We have just launched an update to Student Learning Analysis. These are a series of small tweaks which we think make a big difference.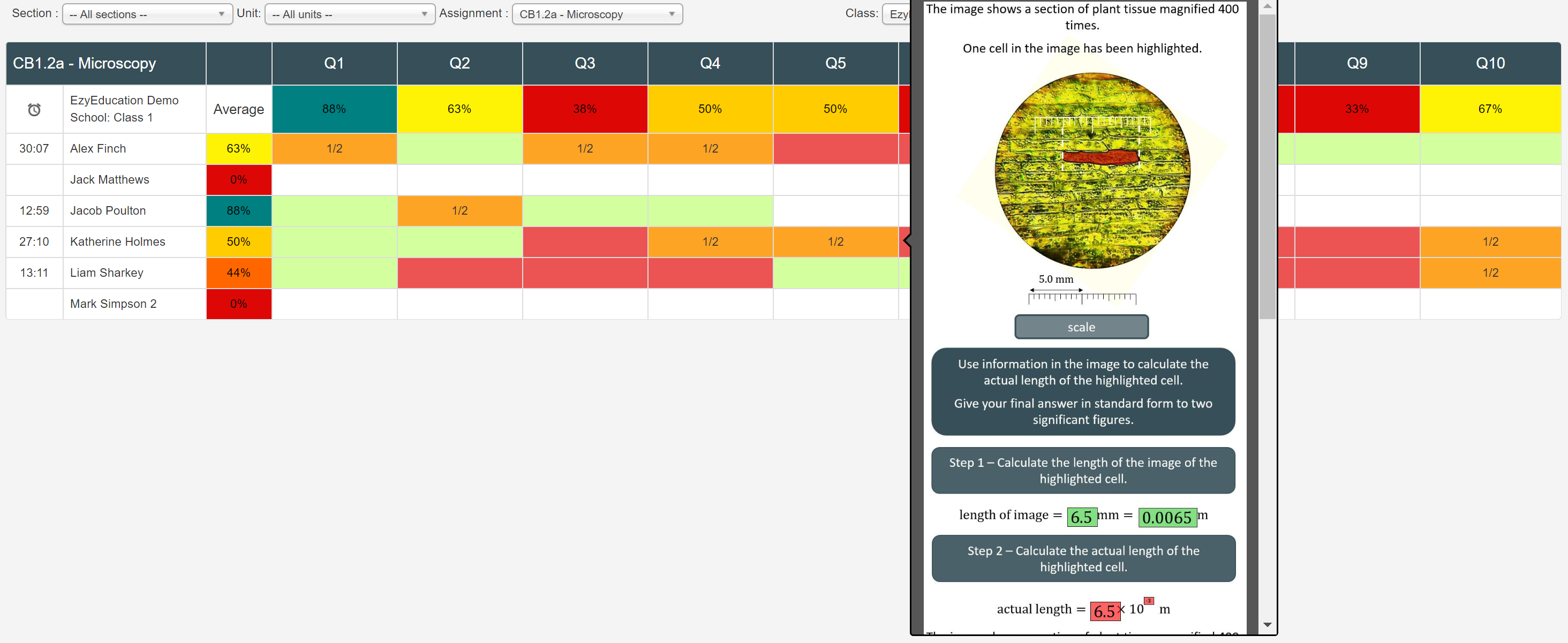 Students run down the left-hand-side and questions run across the top. This brings Student Learning Analysis in line with our recent changes to the excel gradebook download option.

Partial assessment attempts will now be visible. When a student answers a few questions but does not complete the assessment you will see the outcomes fo those completed questions.

The time a student spent on the assessment is now provided in the left-hand column

The report adapts to the size of your screen. Perfect if you are using a tablet or mobile device in class.
We are really excited about our plans to continue improving the reporting side of the platform over the next 12 months. This will probably include assigning a snappier name to "Student Learning Analysis", but for now it stays!
If you have any questions about these changes or our upcoming development plans, please get in touch with us.
Thank you to all of our users for your continued support and I hope everyone is enjoying a peaceful summer!
Comments
No comments made yet. Be the first to submit a comment