3 Ways EzyMaths' Reports Supports Interventions
3 Ways EzyMaths' Reports Supports Interventions
One of the most important features of the EzyMaths GCSE and A Level courses are the reporting options available to teachers. It is clear that the schools and individual teachers which get the most out of the platform are those who utilise the student activity data to inform in-class interventions. Here we look at three of the most common ways to use the EzyMaths reports:
1. Monitoring and Enforcing Completion
With EzyMaths there is no hiding place. The Learning Path Progress Report allows you to check with a couple of clicks, who has done what, how long they have spent on each activity, and what they achieved. More importantly, it highlights exactly who hasn't completed the work you set. If interventions are initially applied in response to non-completions, students quickly understand there are no excuses and completion rates become consistently high. Providing student accountability for completion of preparatory activities is vital for implementing flipped classrooms.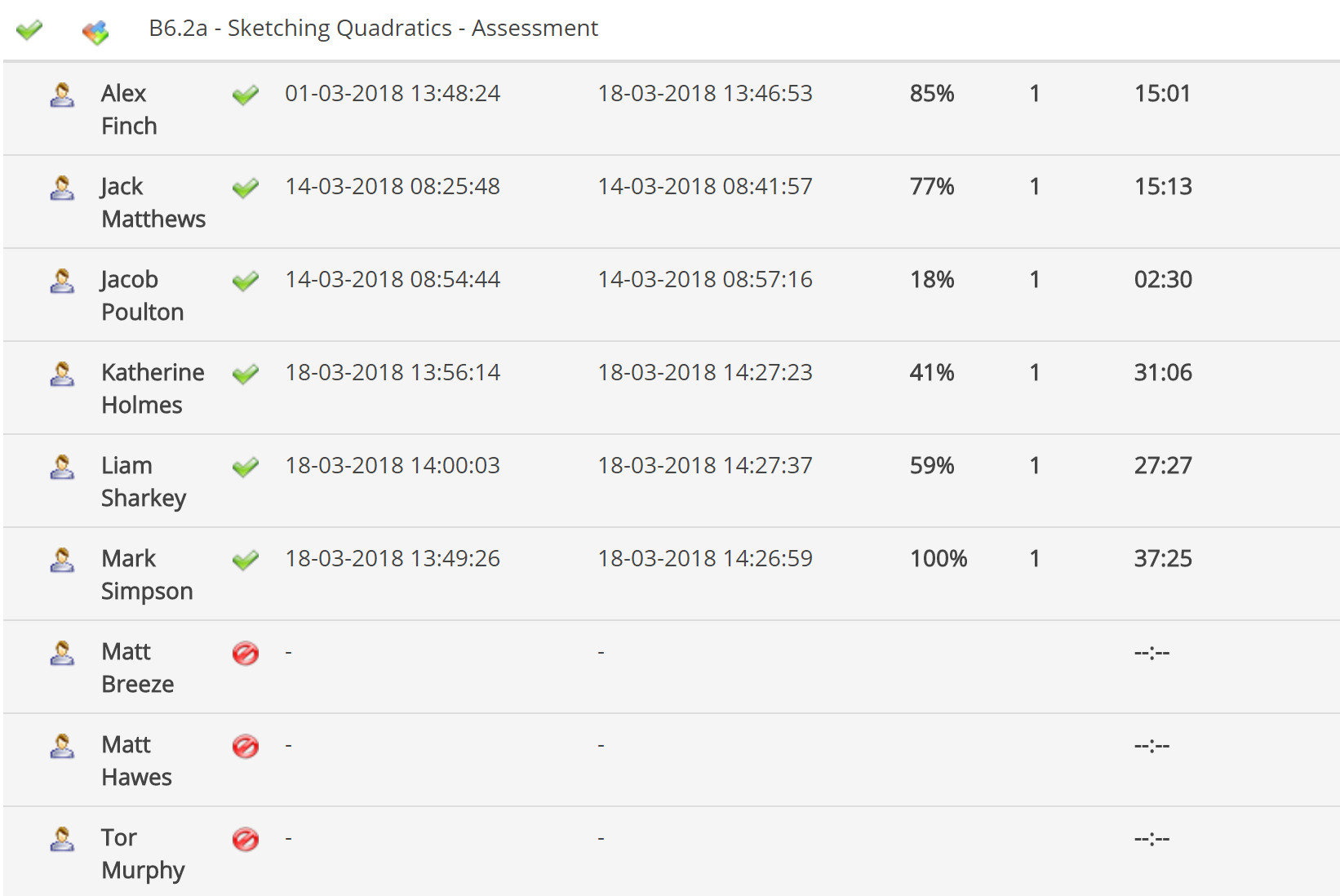 The Learning Path Progress Report now works seamlessly with our new Assignment Hub. Set EzyMaths activities for your classes through the hub and access the Learning Path Progress Report with a single click.
2. Informing In-Class Feedback
One of the defining features of EzyMaths is the provision of automated feedback. [Link]. The Student Learning Analysis Report, however, allows you to bridge the gap between digital independent learning and in-class teacher-led instruction. Having set work on EzyMaths, a quick scan of the Student Learning Analysis Report provides an in-depth look at your students' performance on individual questions. A quick run-through of a couple of questions the class as a whole struggled with the most provides a great lesson introduction and makes it clear to your students that their independent study using EzyMaths is a vital part of their learning mix.

3. Individual Topic Analysis
The Personal Report is a fantastic tool for Parents' Evening. With EzyMaths you can download a zip file with individual reports for each student containing all of their activities on the platform and highlighting their attainment within each topic. Handing these out at Parents' Evening, not only highlights a key resource where students could be completing more independent study but also clearly points towards the topics the student is struggling with.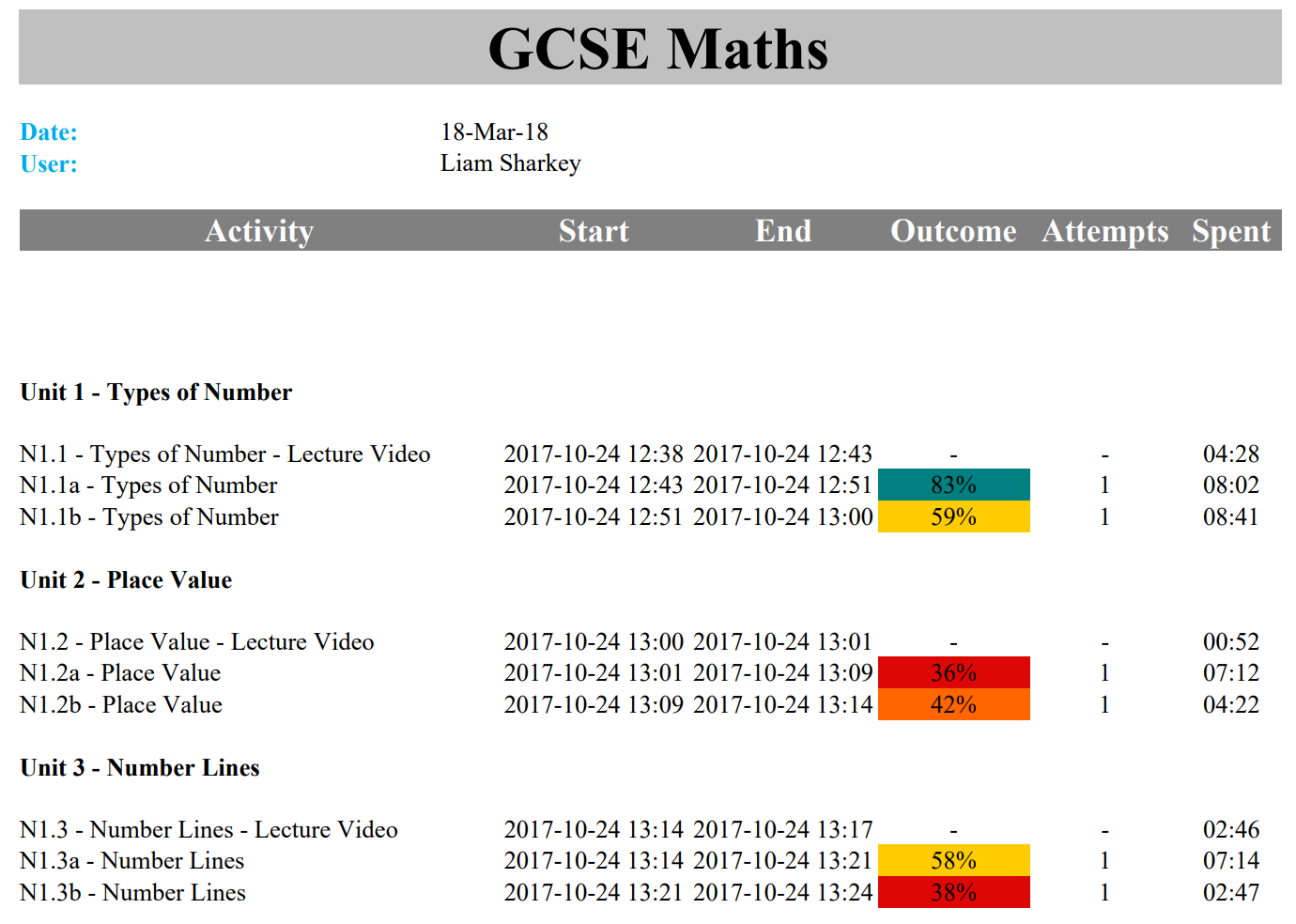 Of course, these reporting options count for very little without an extensive set of high-quality digital activities for students to complete in the first place. Fortunately, EzyMaths ticks both boxes. Book a demonstration to find out how EzyMaths can help GCSE and/or A-Level performance at your school/college.
Comments
No comments made yet. Be the first to submit a comment