Countdown to Exams - Day 11 - Laws of Indices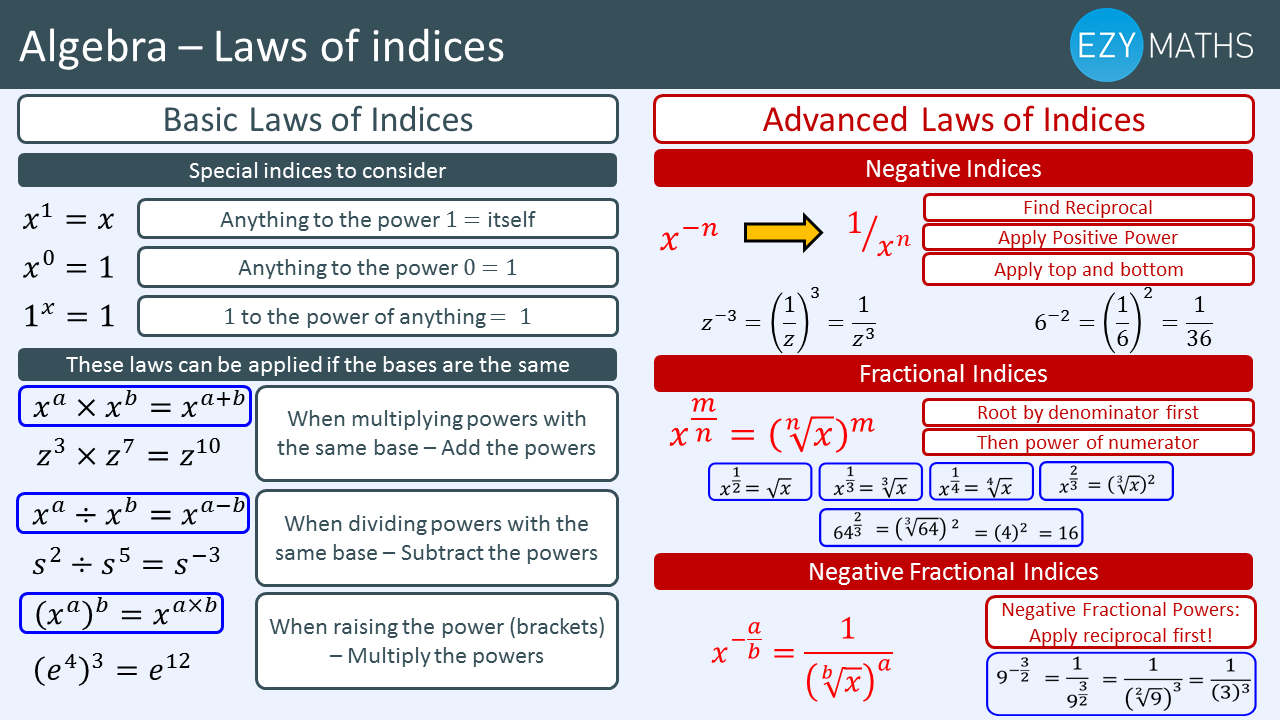 Today we are looking at the topic of Laws of Indices. It is important to understand that an index might be referred to as a power (the little number in the upper right corner) and that the base is your key component. We take a look at the three basic laws of indices involving the multiplying, dividing and raising of the powers.
We then start to explore the advanced laws of indices which share close similarities with negative and fractional powers that were covered earlier.
In this video, Matt guides you through the basic laws of indices before spending some time talking through the more advanced laws of indices.
EzyMaths is the ultimate online GCSE Maths support service. Schools can enjoy a free 30-day trial to see for themselves how EzyMaths can support their teaching and help their students achieve better grades.
Related Posts
Comments
No comments made yet. Be the first to submit a comment