Countdown to Exams - Day 12 - Expanding brackets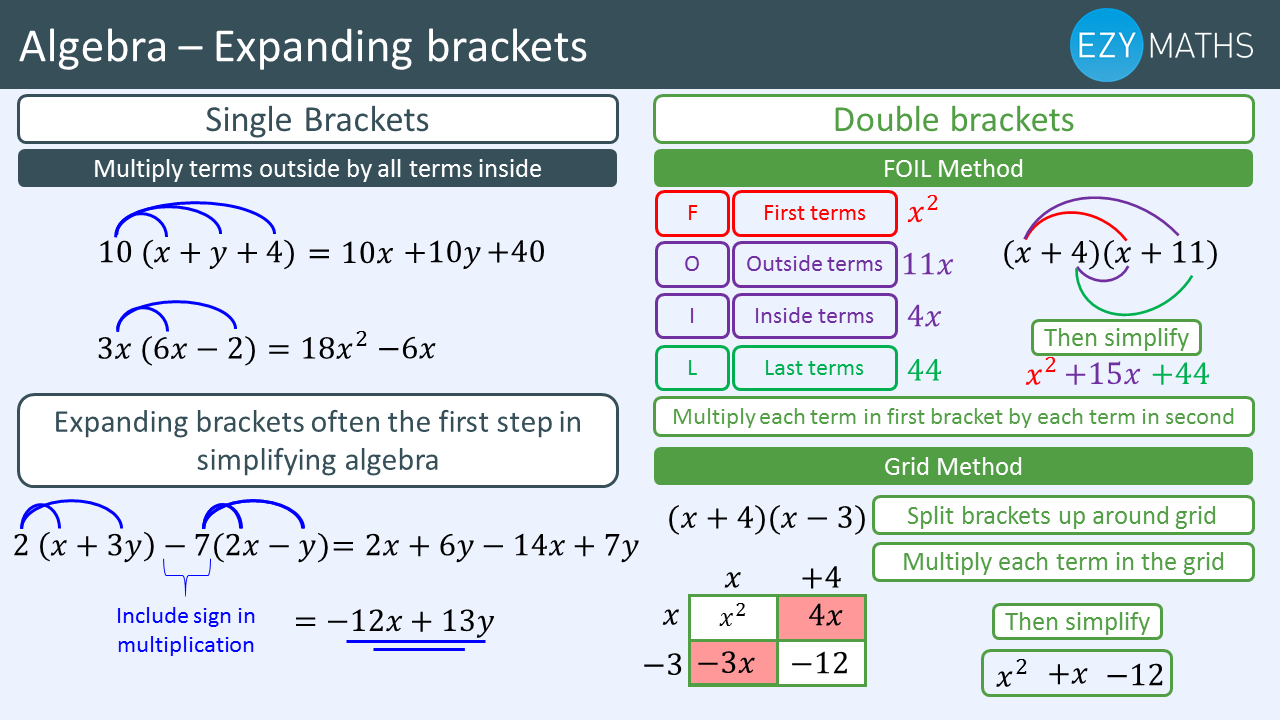 On day 12 we take a look at Expanding brackets. It is important to state that this is the inverse of factorising and we take you through the process of expanding brackets by multiplication! Once the brackets have been expanded, it is essential to collect like terms and simplify your answer otherwise you will lose marks in a test.
Here we cover expanding single brackets and move onto double brackets. Note there is more than one method so make sure you get really comfortably with a method and get those marks!
In the video below, Matt will recap how to expand single brackets before moving onto expanding double brackets.
EzyMaths is the ultimate online GCSE Maths support service. Schools can enjoy a free 30-day trial to see for themselves how EzyMaths can support their teaching and help their students achieve better grades.
Related Posts
Comments
No comments made yet. Be the first to submit a comment