Countdown to Exams - Day 14 - Linear equations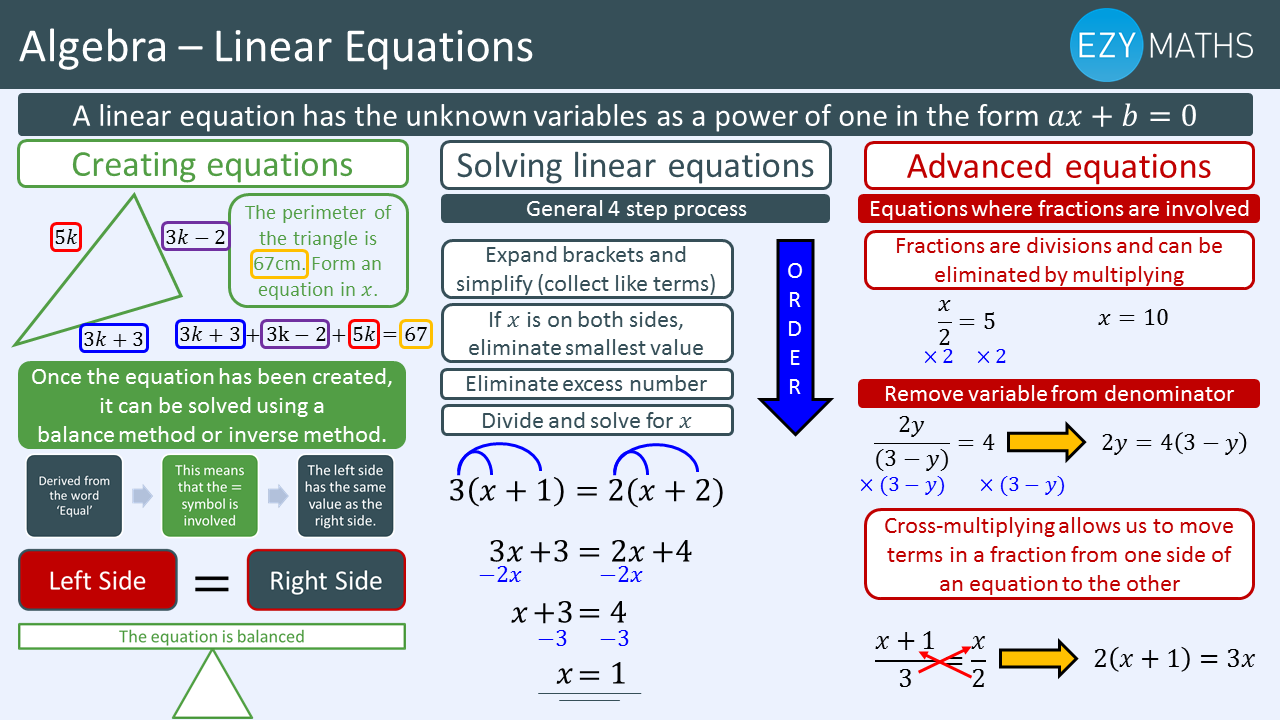 On day 14, we are still looking at the Algebra section paying attention to Linear Equations. Here we start with creating linear equations that will enable you to calculate the value of the unknown. Here you will need to utilise all you algebraic skills as you may be required to expand, factorise, collect like terms before attempting to solve the equation. Pay attention to the general order that you solve equations.
The difference between an expression and and equation is that an equation has an equal sign!
In the video below, Matt will guide you through creating and solving linear equations. At the end he will look at more advanced equations involving fractional elements.
[/embed]
EzyMaths is the ultimate online GCSE Maths support service. Schools can enjoy a free 30-day trial to see for themselves how EzyMaths can support their teaching and help their students achieve better grades.
Related Posts
Comments
No comments made yet. Be the first to submit a comment