Countdown to Exams - Day 15 - Factorising Quadratics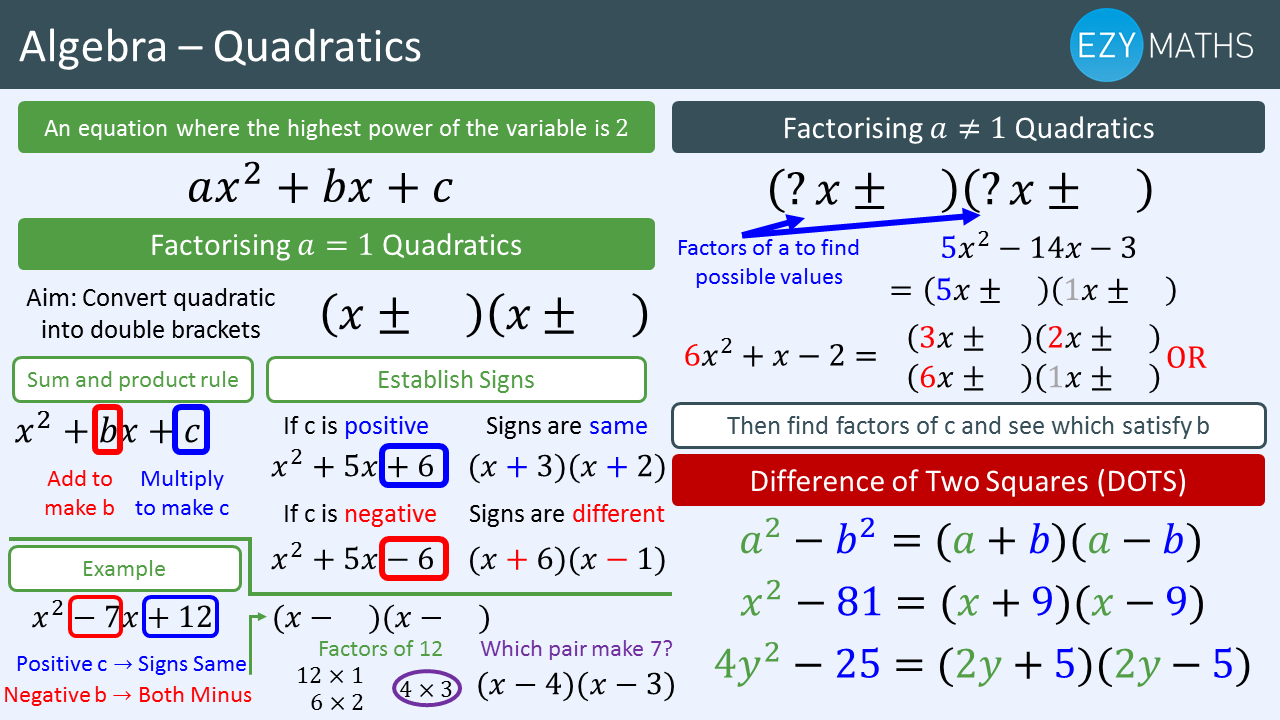 In today's revision countdown, we are taking a look at Factorising Quadratics. Remember, factorising is putting into brackets! It is important to remember the general structure of a quadratic as you may need to rearrange your expression/equation to create the general structure.
We start off by looking at simple quadratic expressions where the a value is equal to one. The key point to remember here is the 'Sum and Product rule' We finish off by looking to factorise quadratics where the a value is not equal to 1.
In the video, Matt takes you through how to factorise quadratics using the sum and product rule
EzyMaths is the ultimate online GCSE Maths support service. Schools can enjoy a free 30-day trial to see for themselves how EzyMaths can support their teaching and help their students achieve better grades.
Related Posts
Comments
No comments made yet. Be the first to submit a comment