Countdown to Exams - Day 16 - Sequences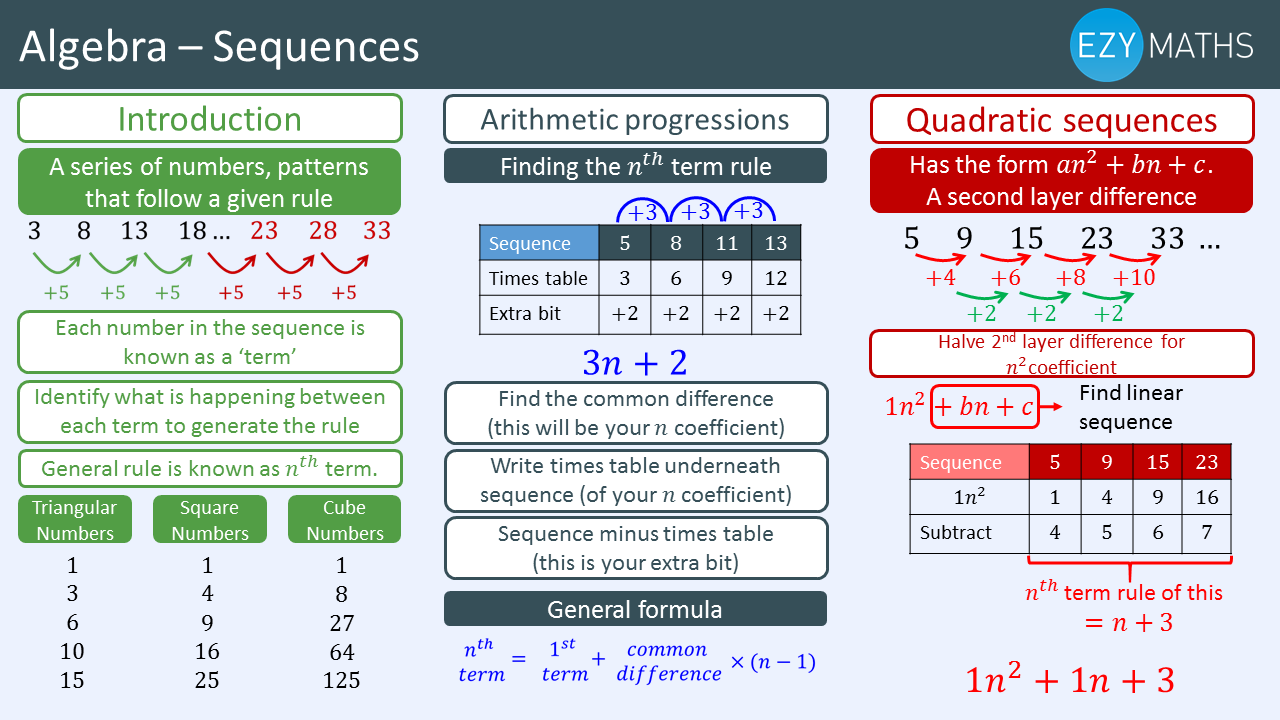 Day 16 takes a look at Sequences. With sequences you will be required to know what is happening between each term in a sequence, using that information to carry on the sequence as well as find a general rule to find the value of any term in the sequence. We start off with simple sequences and the processes required to find the general rule (known as the nth term) and move onto the more advanced quadratic sequences.
In the video, Matt introduces sequences and then explains the processes needed to find the general rule of a sequence.
EzyMaths is the ultimate online GCSE Maths support service. Schools can enjoy a free 30-day trial to see for themselves how EzyMaths can support their teaching and help their students achieve better grades.
Related Posts
Comments
No comments made yet. Be the first to submit a comment