Countdown to Exams - Day 17 - Mean, Median, Mode, Range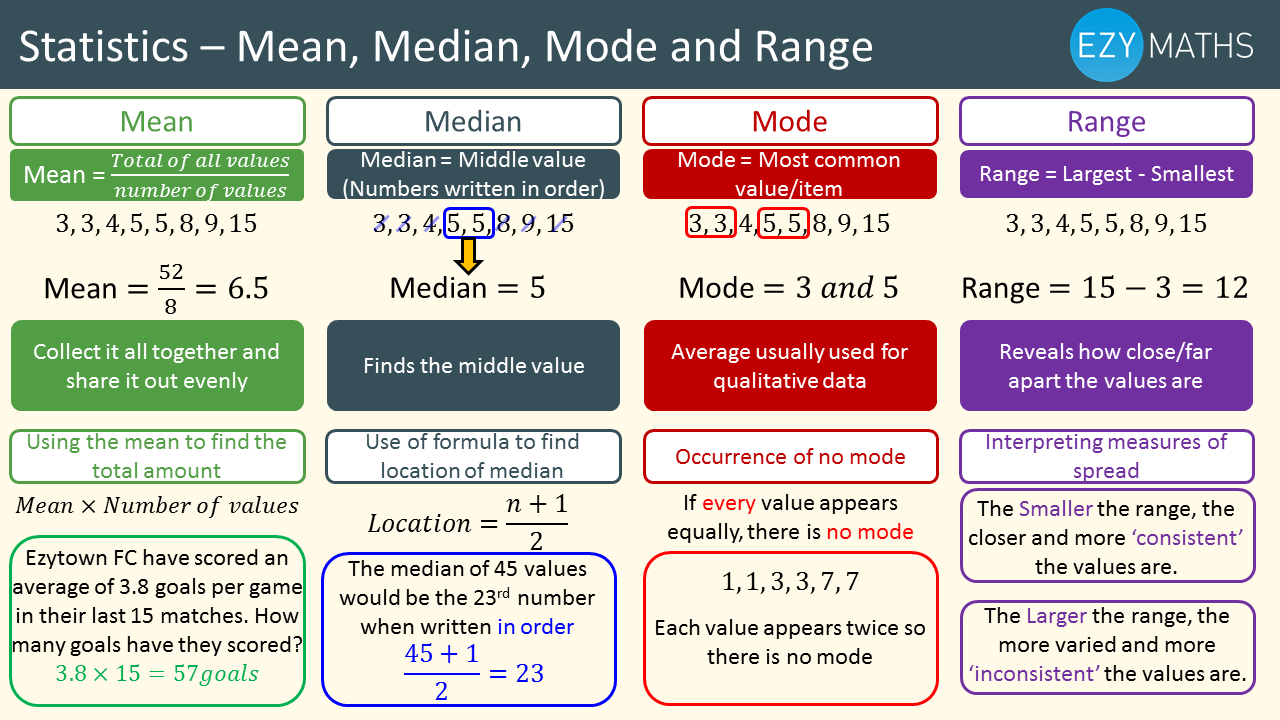 On day 17, we shift our focus to the Statistics topic looking at Mean, Median, Mode and Range. We take a look at how to calculate the three averages and when it might be necessary to calculate each average.
Mean - When you want to include all the data. Median - When you want to eliminate extreme values (outliers) from the data set. Mode - When you are dealing with categorical data (either Quantitative or Qualitative). Range - Is not an average but a measure of spread.
In this video, Matt goes through how to calculate each average and the range.
EzyMaths is the ultimate online GCSE Maths support service. Schools can enjoy a free 30-day trial to see for themselves how EzyMaths can support their teaching and help their students achieve better grades.
Related Posts
Comments
No comments made yet. Be the first to submit a comment