Countdown to Exams - Day 18 - Averages from a frequency table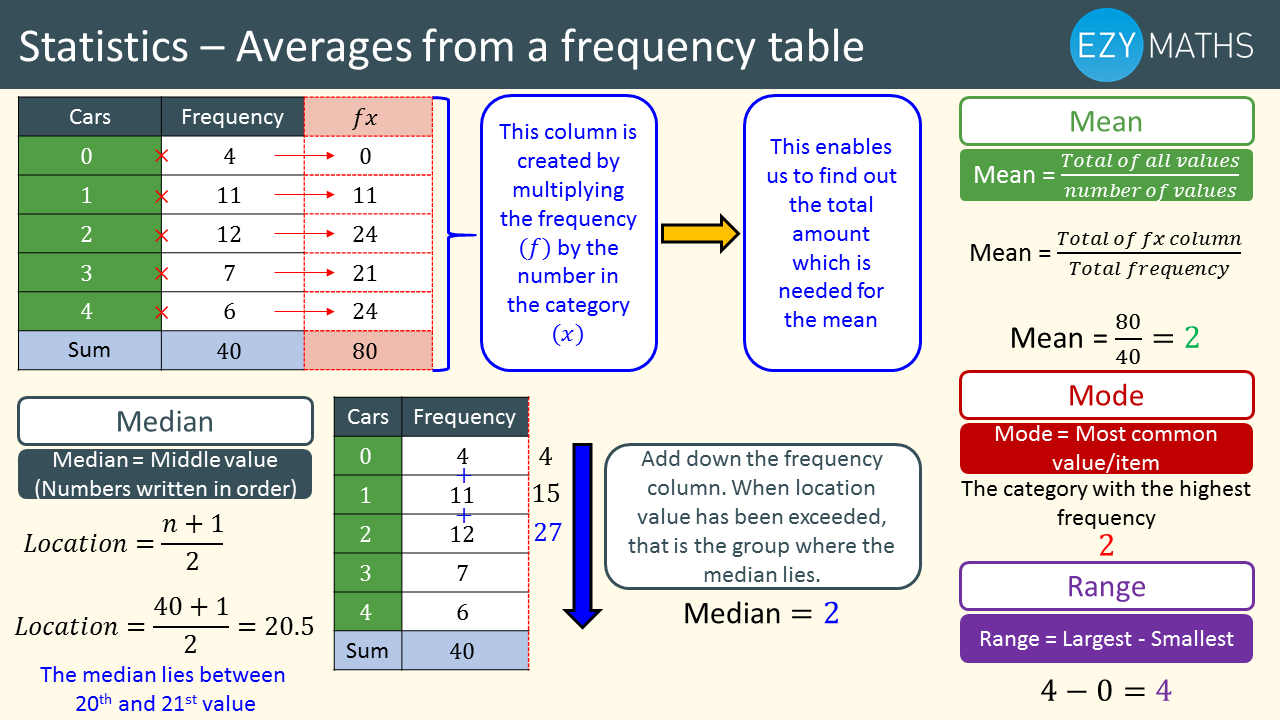 On day 18, we focus on calculating averages from a simple frequency table. There will be times where you will need to create the fx column so that the total amount can be worked out. Remember the formula for the median shows you where the median is located.
It will be important to look and check your answers to see if they are reasonable answers and fit within the data set.
In the video below, Matt goes through how to calculate each average and the range from a frequency table.
EzyMaths is the ultimate online GCSE Maths support service. Schools can enjoy a free 30-day trial to see for themselves how EzyMaths can support their teaching and help their students achieve better grades.
Related Posts
Comments
No comments made yet. Be the first to submit a comment