Countdown to Exams - Day 19 - Averages from a Grouped frequency table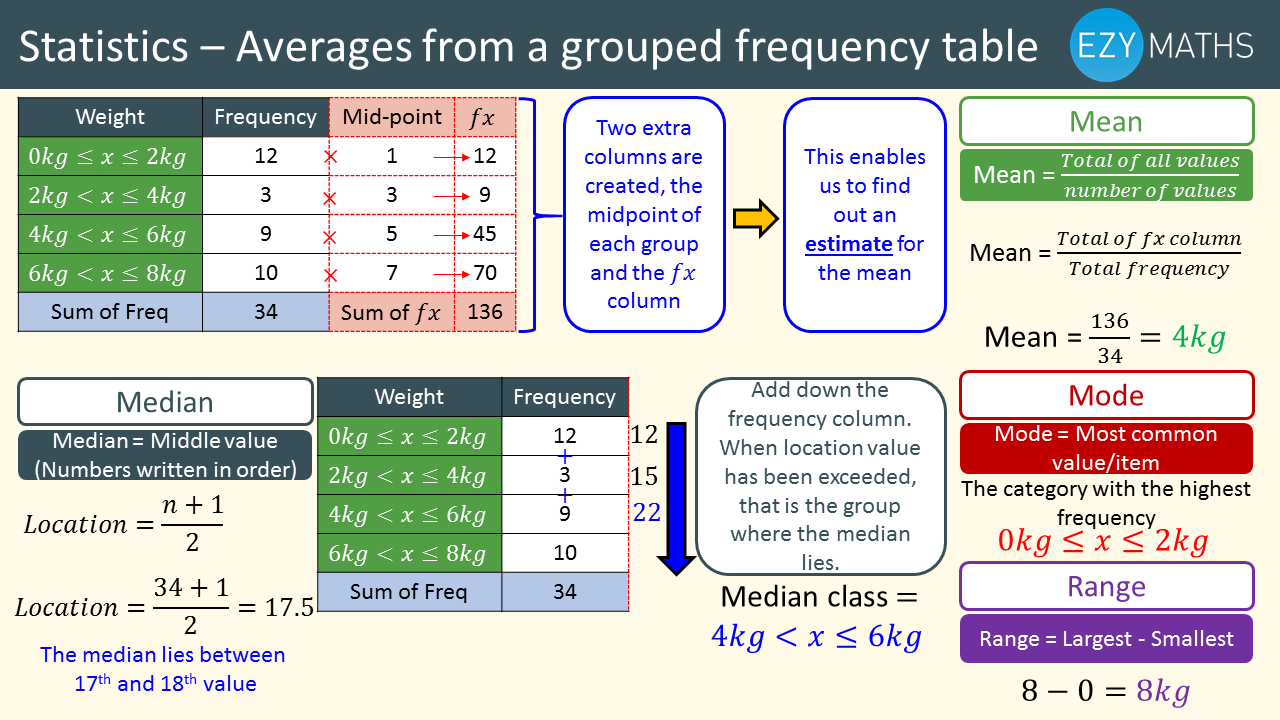 On day 19 we extend our understanding of averages by looking at Grouped frequency tables. Here you will find that your data has been grouped into categories. It is important to note a change in the vocabulary for the questions. Because the data is grouped, you will be unable to use specific values as you don't know what they are hence you will be asked to find an estimate for the mean or an estimate for the median.
You will often have to create two extra columns, one for the midpoints of each group and one for your fx column.
In the video, Matt will explain how to calculate averages from a grouped frequency table.
EzyMaths is the ultimate online GCSE Maths support service. Schools can enjoy a free 30-day trial to see for themselves how EzyMaths can support their teaching and help their students achieve better grades.
Related Posts
Comments
No comments made yet. Be the first to submit a comment