Countdown to Exams - Day 24 - Scatter graphs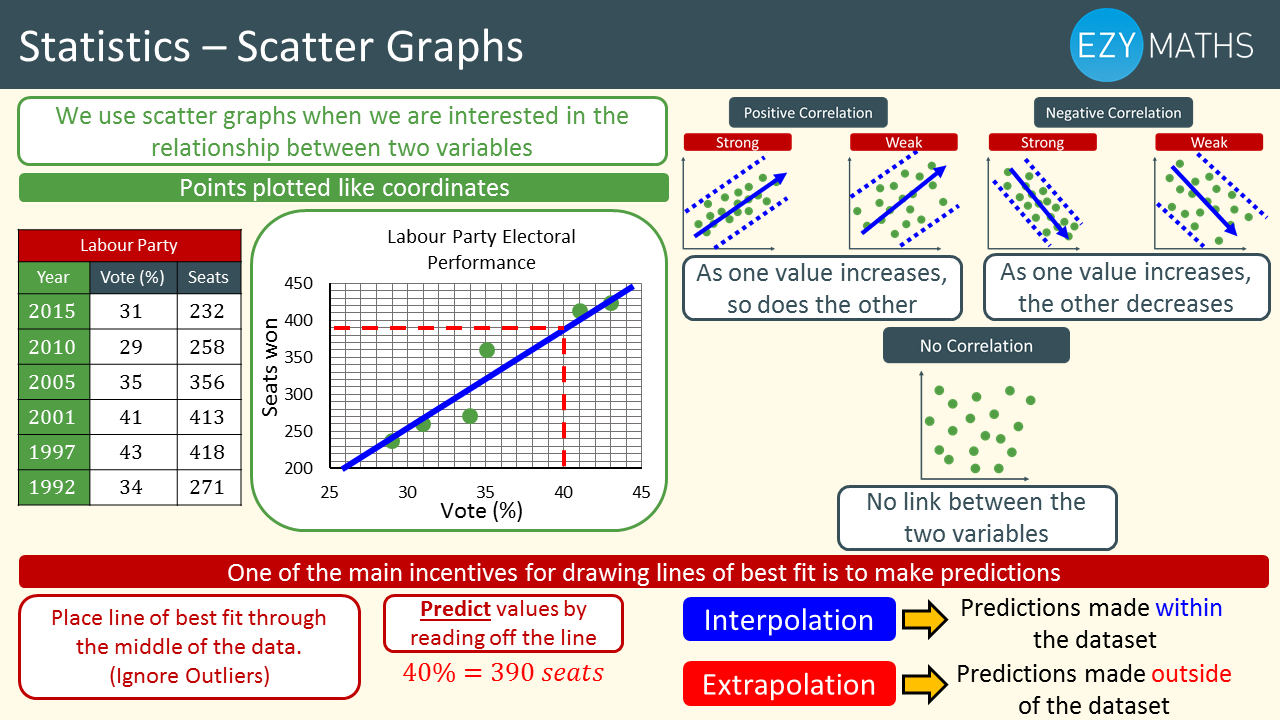 The focus for today is Scatter graphs. A scatter graph is used to show if two sets of data are related (correlated). There are three types of correlation to watch out for; Positive, Negative and No correlation. Sometimes you will be asked to plot points on a graph, be sure to plot these points like coordinates and try to do it as accurately as possible.
When asked to extract and estimate information from the scatter graph you will normally be marked on constructing a line of best fit so don't forget to do this.
In the video below, Matt will go through the types of correlation and how to construct a line of best fit and read off the graph.
EzyMaths is the ultimate online GCSE Maths support service. Schools can enjoy a free 30-day trial to see for themselves how EzyMaths can support their teaching and help their students achieve better grades.
Related Posts
Comments
No comments made yet. Be the first to submit a comment