Countdown to Exams - Day 28 - Converting Decimals to Fractions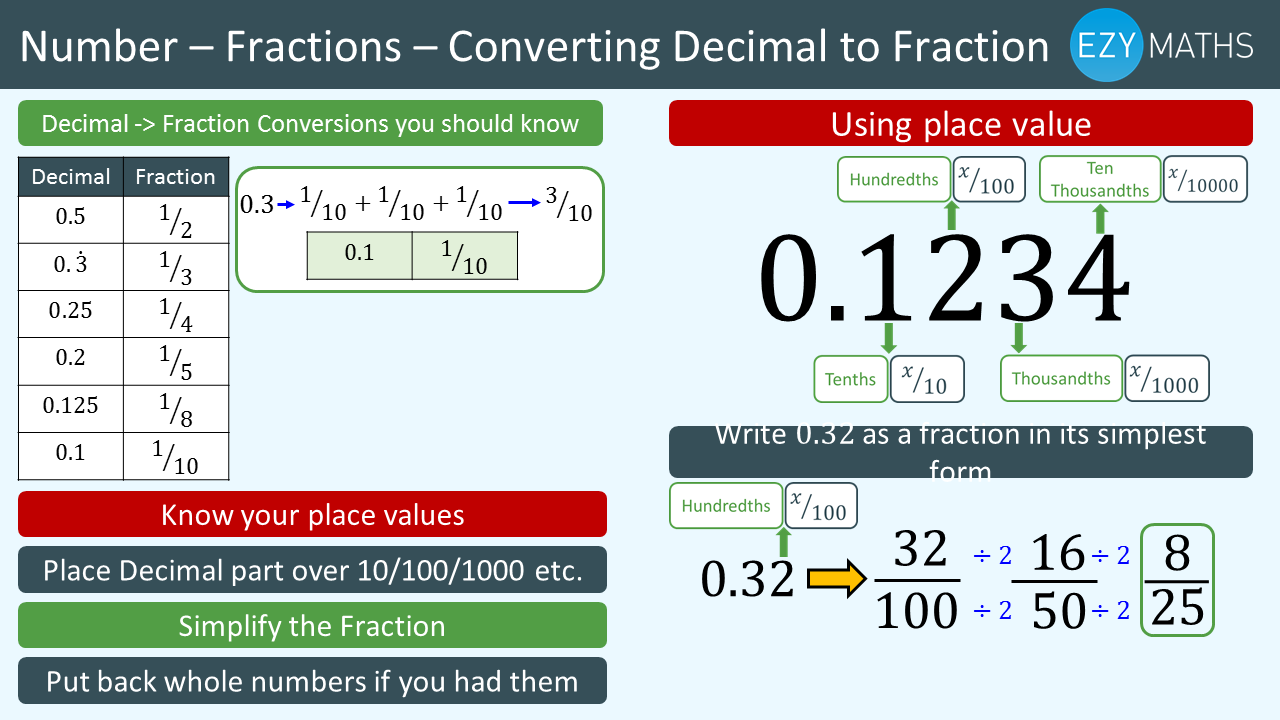 On day 28 we are taking a closer look at Converting decimals to fractions. Having a look at the table, there are some simple decimal to fraction conversions you should know. If in doubt, use place value to place your number over 10/100/1000 etc. and then look to simplify your answer.
In the video below, Matt shows you how to convert a decimal into a fraction.
EzyMaths is the ultimate online GCSE Maths support service. Schools can enjoy a free 30-day trial to see for themselves how EzyMaths can support their teaching and help their students achieve better grades.
Related Posts
Comments
No comments made yet. Be the first to submit a comment