Countdown to Exams - Day 30 - Converting recurring decimals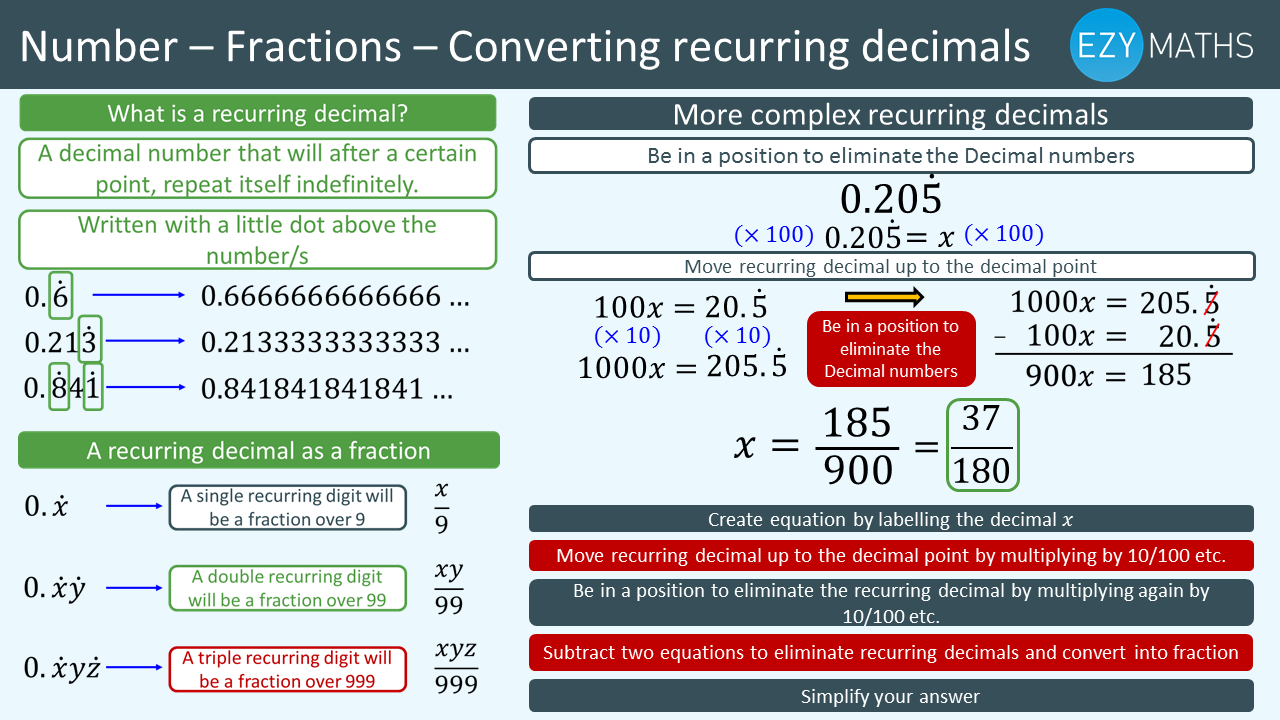 For day 30 we are looking at the more complex topic of turning a recurring decimal into a fraction. Here we take a look at converting simple recurring decimals into fractions with denominators of 9/99/999 etc. We then extend onto more complex recurring decimals. The best approach to these questions is to take an algebraic approach and multiply the decimal to get yourself into a position where the recurring element can be eliminated.
Important to remember that a recurring decimal is a decimal number that will have a pattern of number/s repeating infinitely. The whole point of converting the recurring decimal into a fraction is so that it is easier to calculate with.
Matt will show you how to convert recurring decimals into fractions in the video below.
EzyMaths is the ultimate online GCSE Maths support service. Schools can enjoy a free 30-day trial to see for themselves how EzyMaths can support their teaching and help their students achieve better grades.
Related Posts
Comments
No comments made yet. Be the first to submit a comment