Countdown to Exams - Day 31 - Quantities as fractions/percentages of each other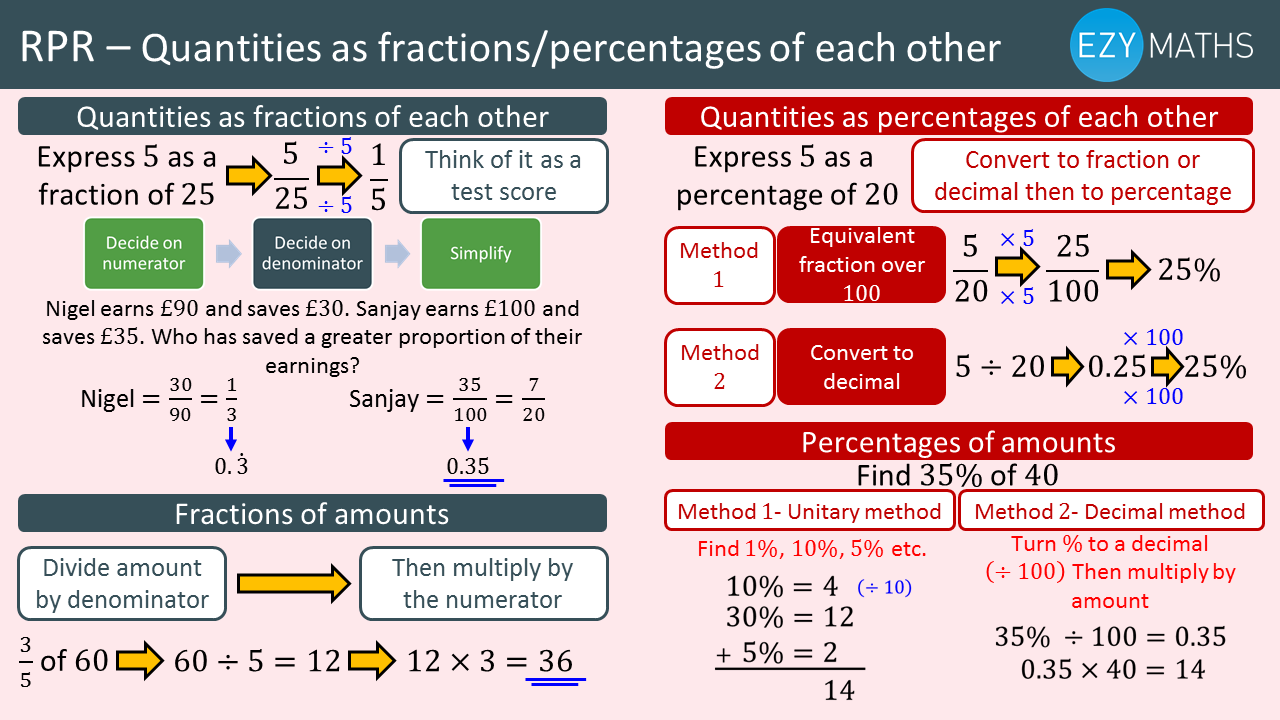 For day 31 we take a look at being able express quantities as fractions of each other and how to calculate a fraction of an amount. We then move onto expressing quantities as percentages of each other and how to find a percentage of an amount.
A nice way to think about these sorts of a problem is to treat it like a test score where the first value is your score (numerator) and the second value is how many marks there were.
In the video below, matt guides you through the key steps you need to follow to answer these sorts of questions.
EzyMaths is the ultimate online GCSE Maths support service. Schools can enjoy a free 30-day trial to see for themselves how EzyMaths can support their teaching and help their students achieve better grades.
Related Posts
Comments
No comments made yet. Be the first to submit a comment