Countdown to Exams - Day 34 - Ratio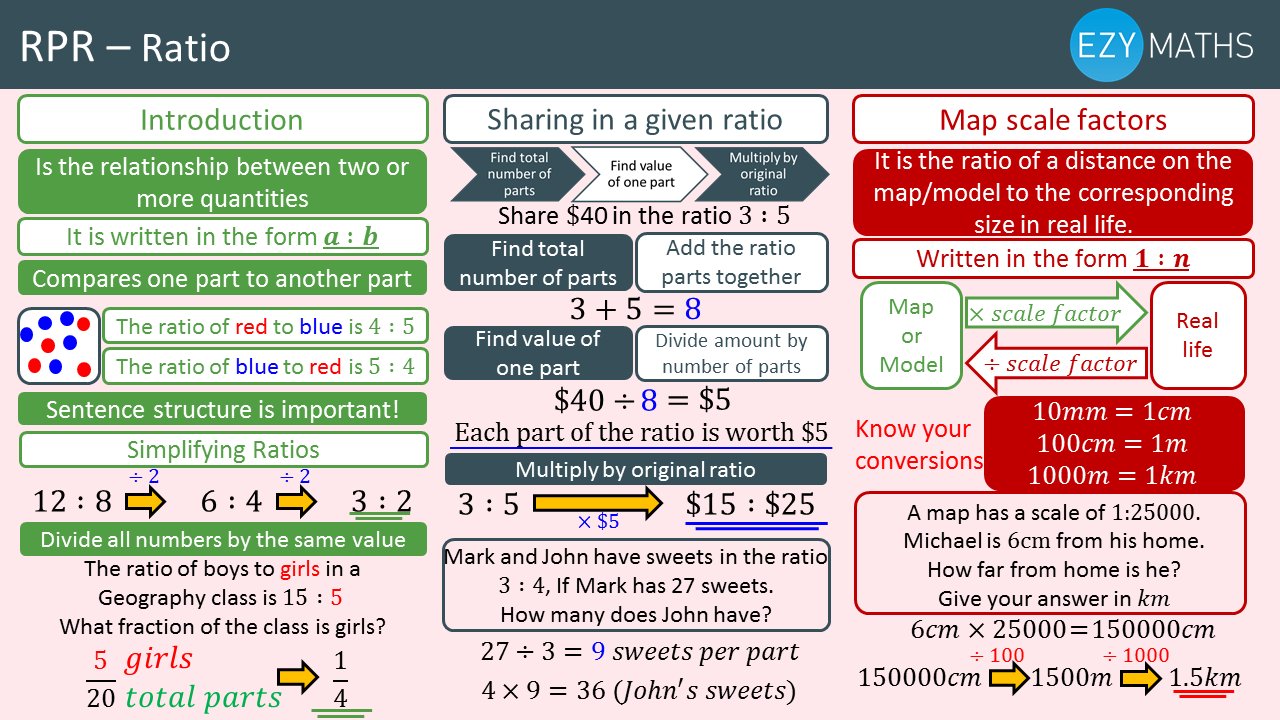 Today we are focusing on Ratio. We start off with an introduction to ratio and how to write ratios (paying attention to sentence structure) and simplify them (much like fractions). We then look at sharing quantities in a given ratio (almost like sharing out profits to shareholders). Make sure you follow the three step process here. A key thing to note here is when you have your answer, do not simplify it as it will take you back to your original ratio. Only simplify ratios when asked.
Ratio is commonly used in map and bearing questions and we cover this element as well using a scale factor multiplier.
In the video below, Matt guides you through the topic of Ratios.
EzyMaths is the ultimate online GCSE Maths support service. Schools can enjoy a free 30-day trial to see for themselves how EzyMaths can support their teaching and help their students achieve better grades.
Related Posts
Comments
No comments made yet. Be the first to submit a comment