Countdown to Exams - Day 36 - Quadrilaterals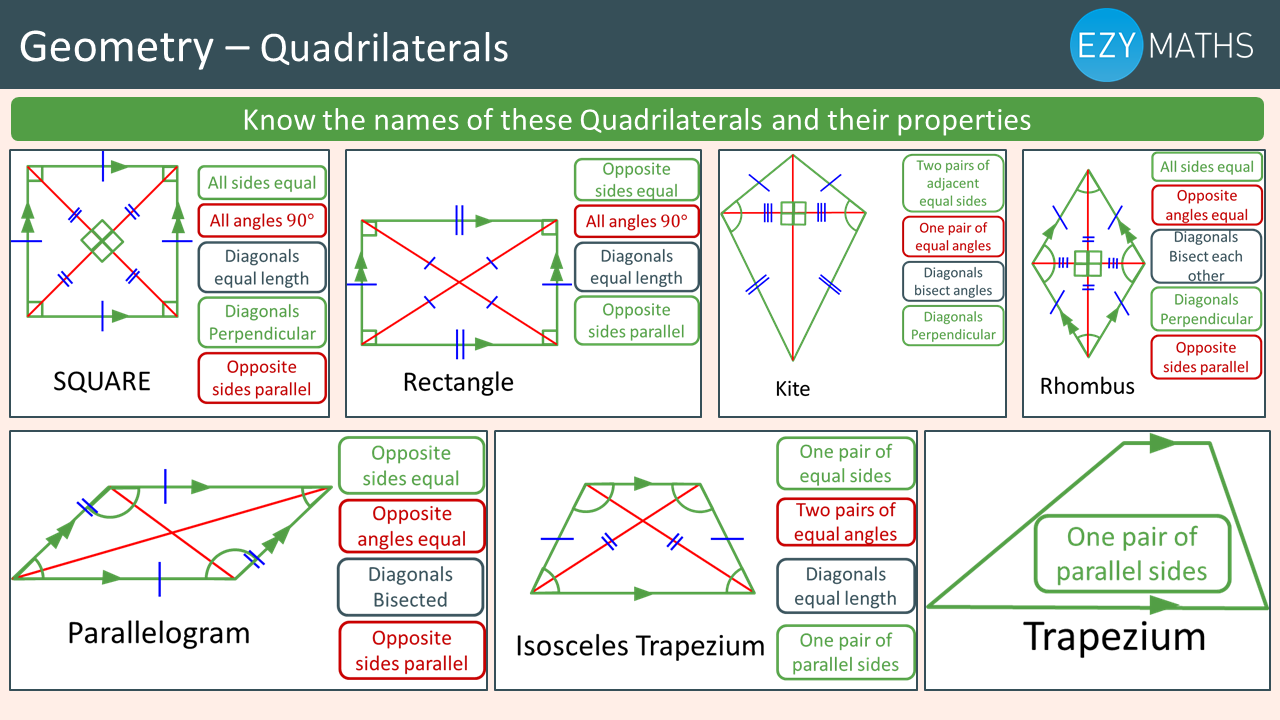 Today we are moving to the Geometry section and taking a look at the properties of Quadrilaterals. You will have to be able to name all of the quadrilaterals according to properties that they have. The key properties you will have to look out for are Side lengths, Parallel sides, Angles, Diagonals.
In the video, Matt goes through each of the Quadrilaterals and their unique properties.
EzyMaths is the ultimate online GCSE Maths support service. Schools can enjoy a free 30-day trial to see for themselves how EzyMaths can support their teaching and help their students achieve better grades.
Related Posts
Comments
No comments made yet. Be the first to submit a comment