Countdown to Exams - Day 38 - Polygons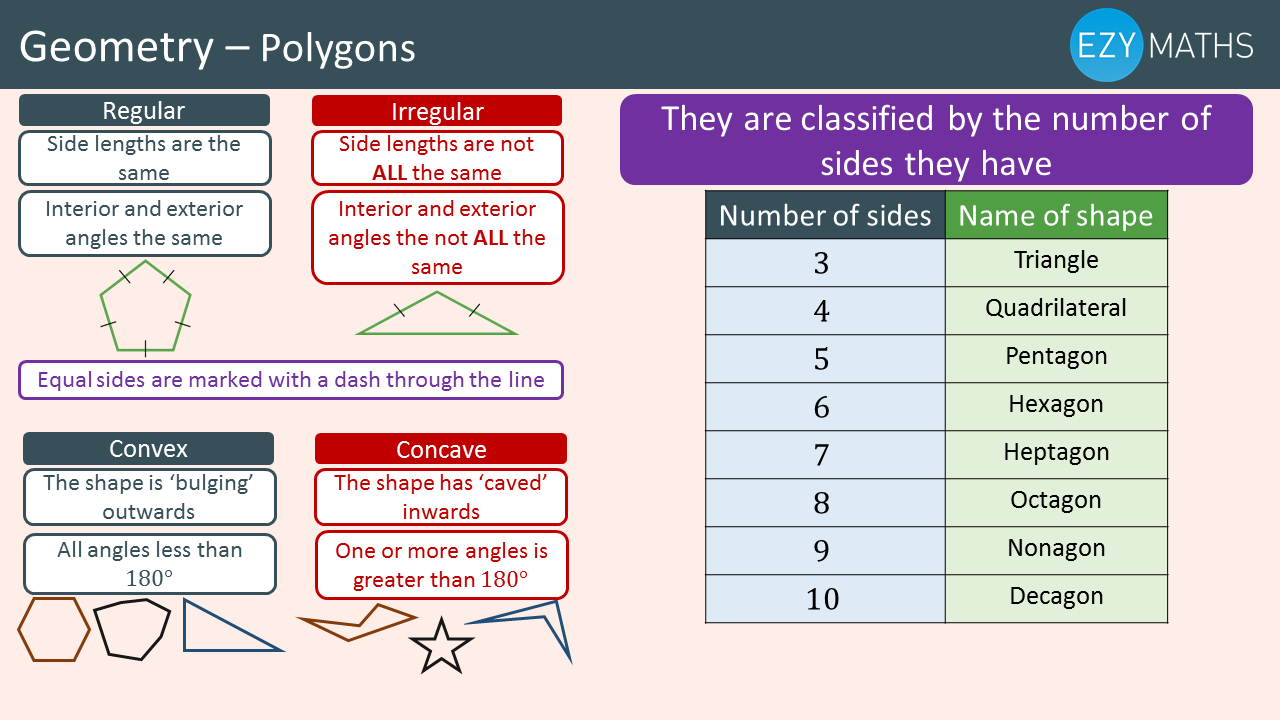 Polygons is today's focus on Day 38 in our countdown to exams. You will need to be able to give the names of many sided shapes and use this information to calculate the angles inside these more complex shapes. You may also have to state whether the shape is concave or convex as well as regular and irregular.
In the video below, Matt will go through the names of the polygons and the notation for regular and irregular sides. Convex and Concave shapes are covered here as well.
EzyMaths is the ultimate online GCSE Maths support service. Schools can enjoy a free 30-day trial to see for themselves how EzyMaths can support their teaching and help their students achieve better grades.
Related Posts
Comments
No comments made yet. Be the first to submit a comment