Countdown to exams - Day 4 - Multiplication and Division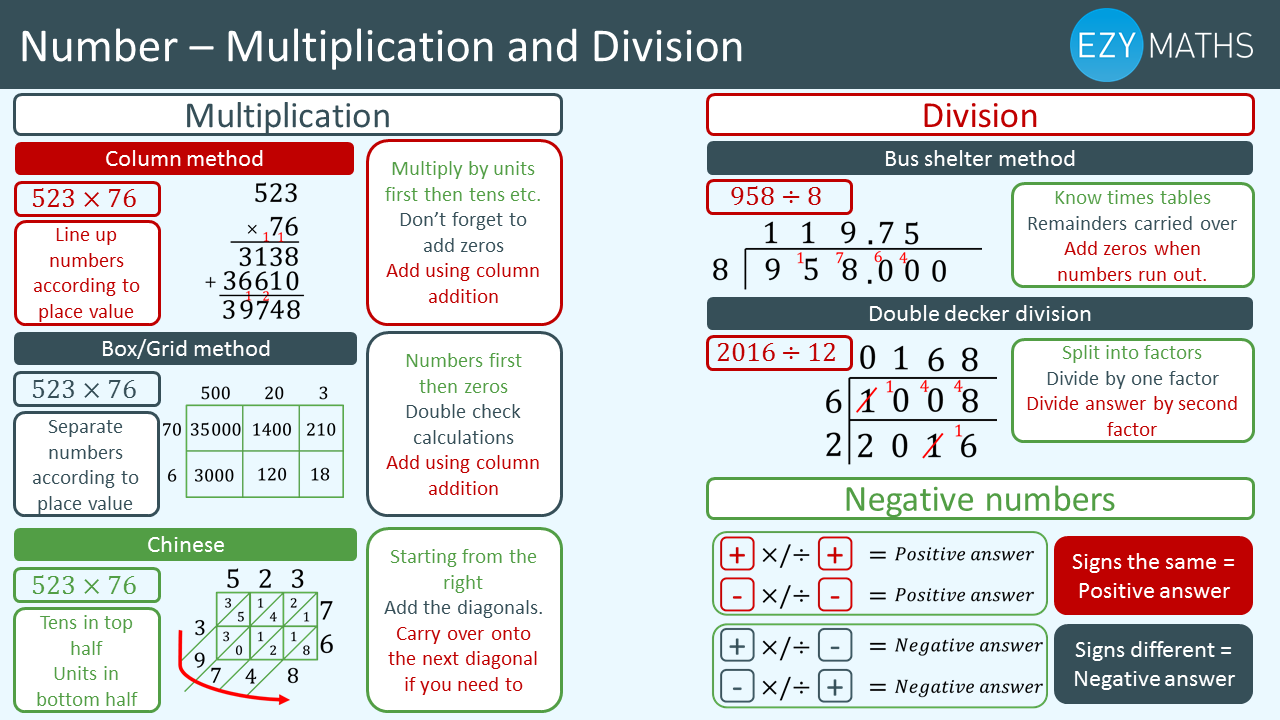 Today we are focusing on the topic of Multiplication and Division. It is important that you have a 'go-to' method whenever you are confronted with multiplication and division problems and here we look at some of the methods that are commonly used. We also take a look at the laws surrounding the multiplication and division of positive and negative numbers, a crucial area that many people make mistakes on when applying to algebra style questions.
Watch the video below where Matt will guide you through the methods of multiplication and division and recap the laws surrounding positive and negative numbers. If you fancy a little more light reading and viewing enjoyment, check out our other posts and remember to register!
EzyMaths is the ultimate online GCSE Maths support service. Schools can enjoy a free 30-day trial to see for themselves how EzyMaths can support their teaching and help their students achieve better grades.
Related Posts
Comments
No comments made yet. Be the first to submit a comment