Countdown to Exams - Day 40 - Angle Facts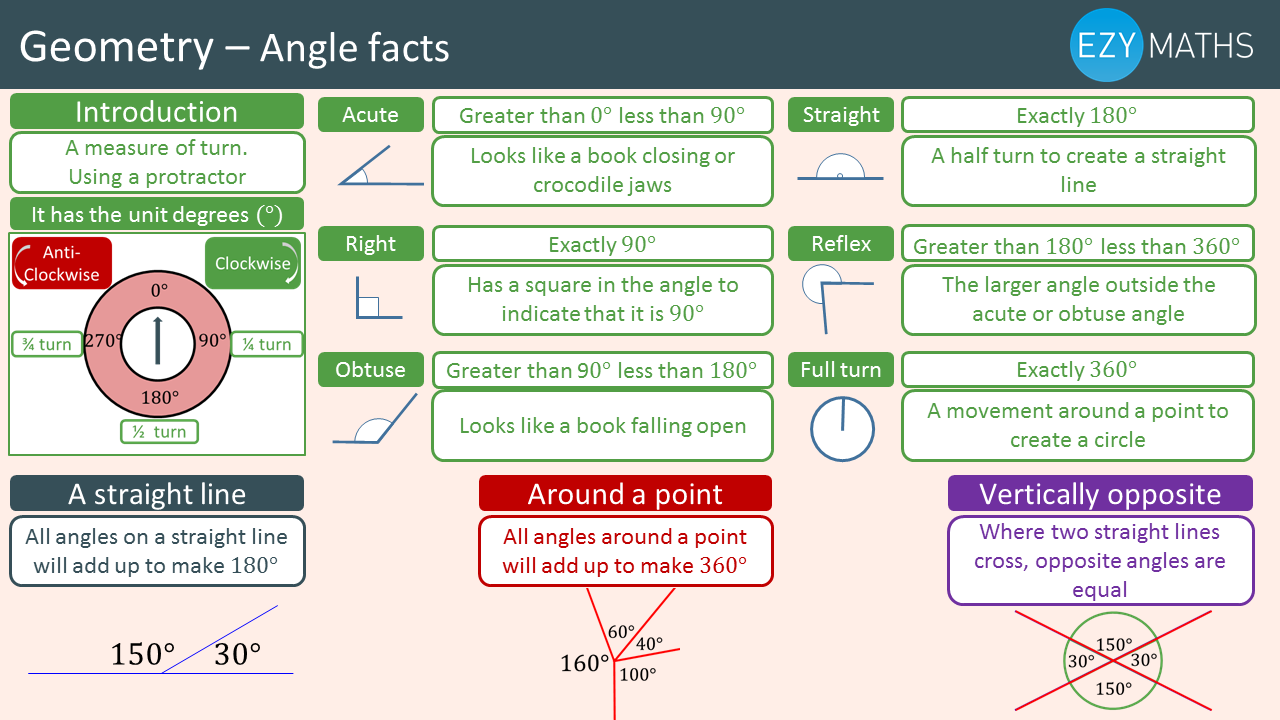 On day 40, we turn our attention to Angle facts. An angle is a measure of turn and is measured in degrees. You should be able to classify the different types of angles based on their size and use that information to be able to calculate missing angles in straight lines and around a point. Calculating missing angles is achieved by subtracting angles you already know.
In the video below, Matt will guide you through the classification of angles and how to calculate missing angles.
EzyMaths is the ultimate online GCSE Maths support service. Schools can enjoy a free 30-day trial to see for themselves how EzyMaths can support their teaching and help their students achieve better grades.
Related Posts
Comments
No comments made yet. Be the first to submit a comment