Countdown to Exams - Day 42 - Angles in Parallel lines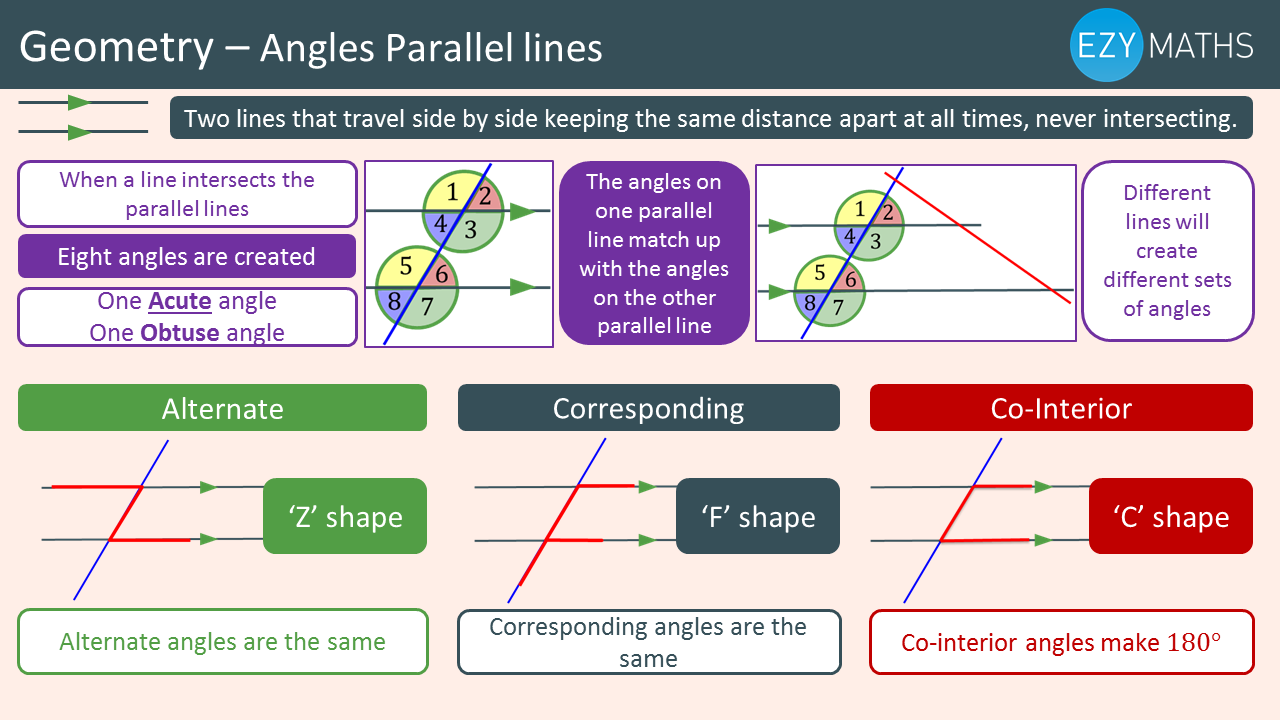 For day 42, we are focusing on angles in parallel lines. It is fairly straight forward to calculate the angles on a straight line as we can use the vertically opposite angles reasoning or angles in a straight line reasoning.
When you want to compare one angle on one parallel line to another angle on a different parallel line there are three types of angle reasoning you will need to state. (Alternate, Corresponding, Co-Interior)
In the video below, Matt will talk you through angles in parallel lines.
EzyMaths is the ultimate online GCSE Maths support service. Schools can enjoy a free 30-day trial to see for themselves how EzyMaths can support their teaching and help their students achieve better grades.
Related Posts
Comments
No comments made yet. Be the first to submit a comment