Countdown to Exams - Day 48 - Midpoints, Parallel lines and Perpendicular lines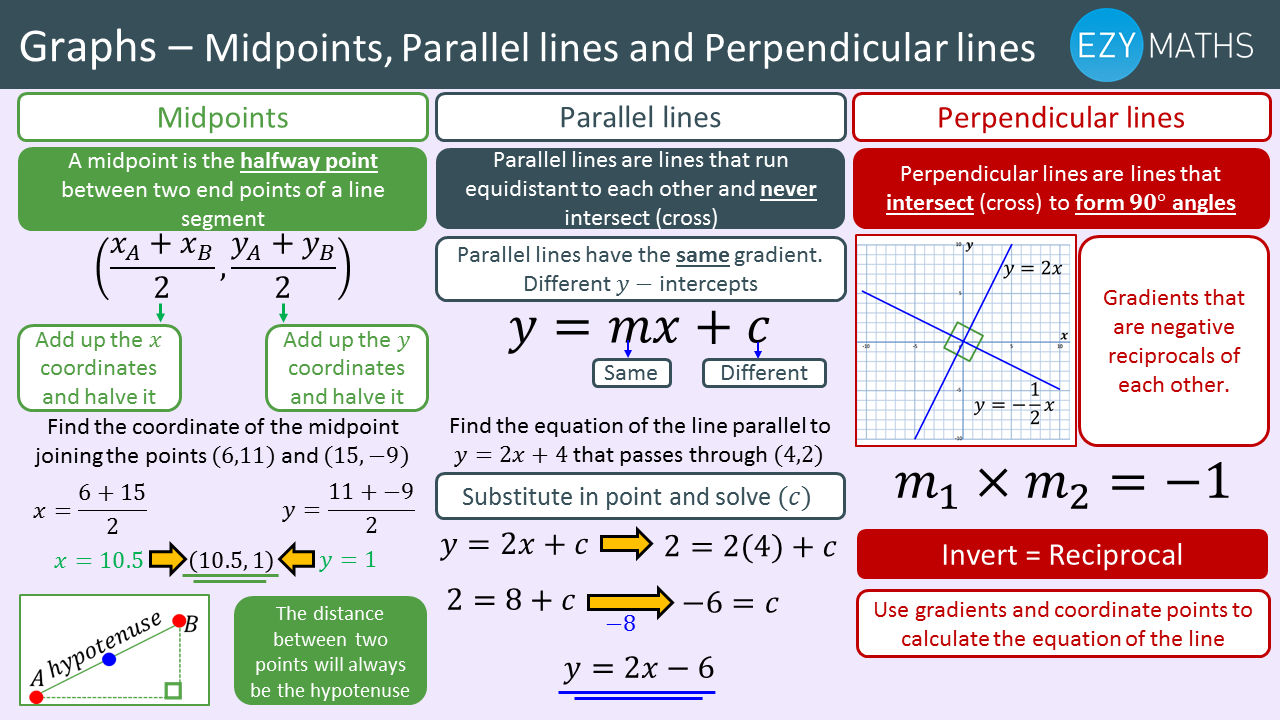 In today's blog, we take a look at Midpoints, Parallel lines and Perpendicular lines. We take a look at finding the midpoint between two coordinate points by taking the average of the x values and an average of the y values. We then take a look at parallel lines (two or more lines that always remain the same distance apart) and establish that parallel lines share the same gradient but will have a different y-intercept.
Finally, we finish off with perpendicular lines (two lines intersect to create a right angle) and establish that the gradients of perpendicular lines are negative reciprocals of each other (their products = -1)
In the video, Matt goes through all three topic areas in more depth.
EzyMaths is the ultimate online GCSE Maths support service. Schools can enjoy a free 30-day trial to see for themselves how EzyMaths can support their teaching and help their students achieve better grades.
Related Posts
Comments
No comments made yet. Be the first to submit a comment