Countdown to Exams - Day 5 - BIDMAS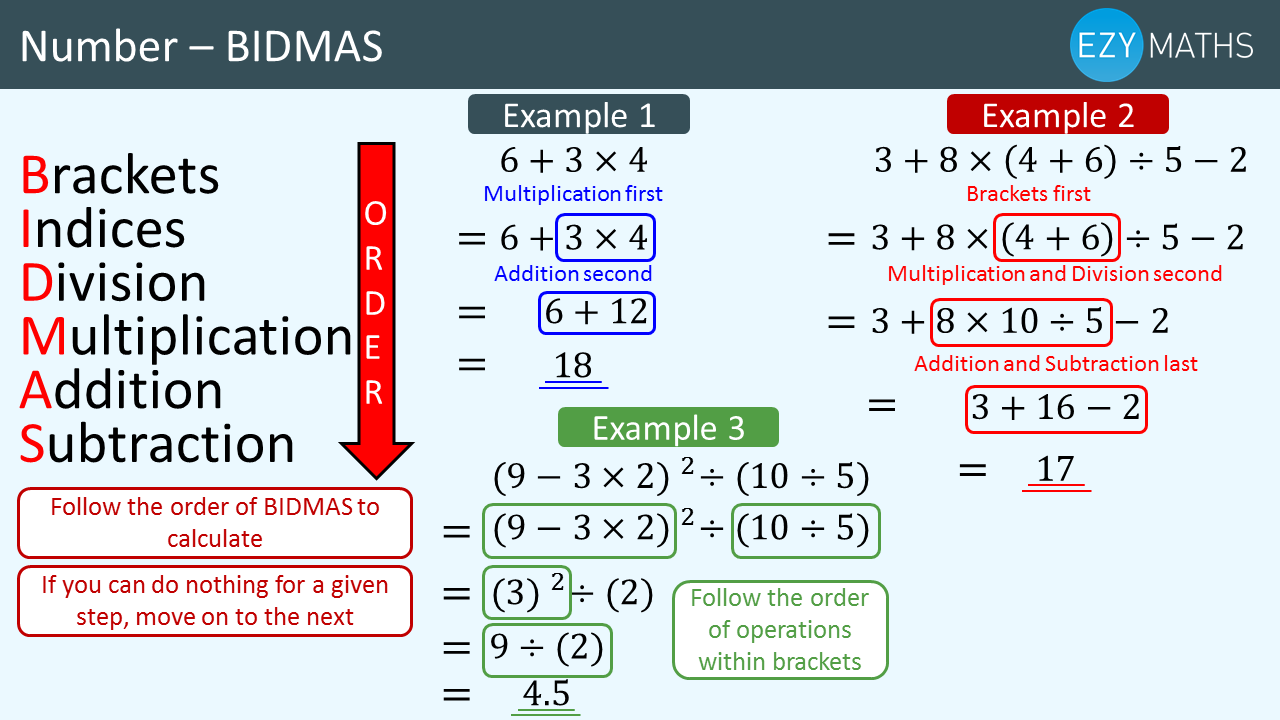 Today we are looking at the topic of BIDMAS. The set of rules required to solve calculations was developed to ensure there was some regularity when confronted with calculations containing a number of different operations.
An important topic when carrying out simple numerical problems but becomes crucial when starting to develop the skills required to solve algebraic problems. Don't forget to re-write your calculation at each stage so you can easily track what needs to be done next as you progress through the problem!
In this video, Matt will look at the order of operations and guide you through some examples to help your understanding to ensure you don't lose marks!
EzyMaths is the ultimate online GCSE Maths support service. Schools can enjoy a free 30-day trial to see for themselves how EzyMaths can support their teaching and help their students achieve better grades.
Related Posts
Comments
No comments made yet. Be the first to submit a comment