Countdown to Exams - Day 51 - Reciprocal and Exponential graphs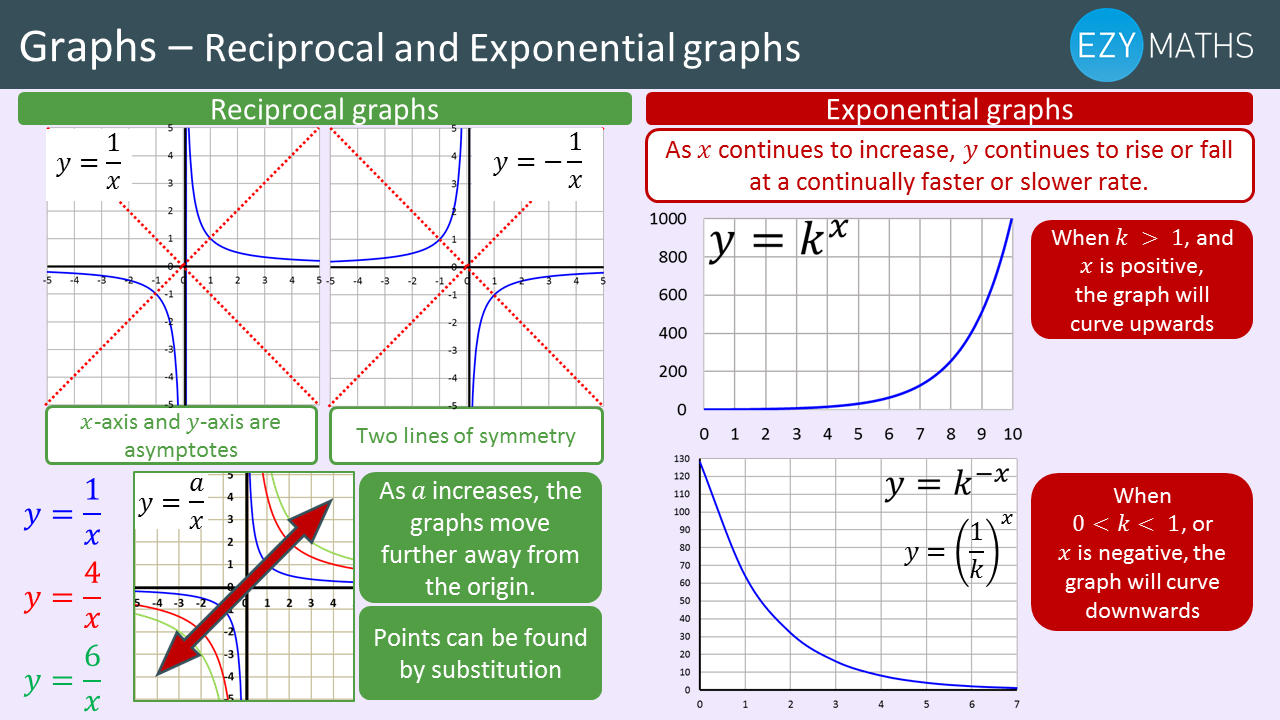 In today's countdown, we take a look at the graphs of Reciprocal and Exponential functions. It is very important that you are able to distinguish between the shapes of the two graphs as you may be asked to fill in a table of values and plot the graph. If you know the shape, then you can check if your calculations are correct.
Make sure you know the key points of each graph and in an exam, check your answers so you do not lose simple marks.
In the video below, Matt will look at the shapes of reciprocal and exponential graphs.
EzyMaths is the ultimate online GCSE Maths support service. Schools can enjoy a free 30-day trial to see for themselves how EzyMaths can support their teaching and help their students achieve better grades.
Related Posts
Comments
No comments made yet. Be the first to submit a comment