Countdown to Exams - Day 54 - Advanced areas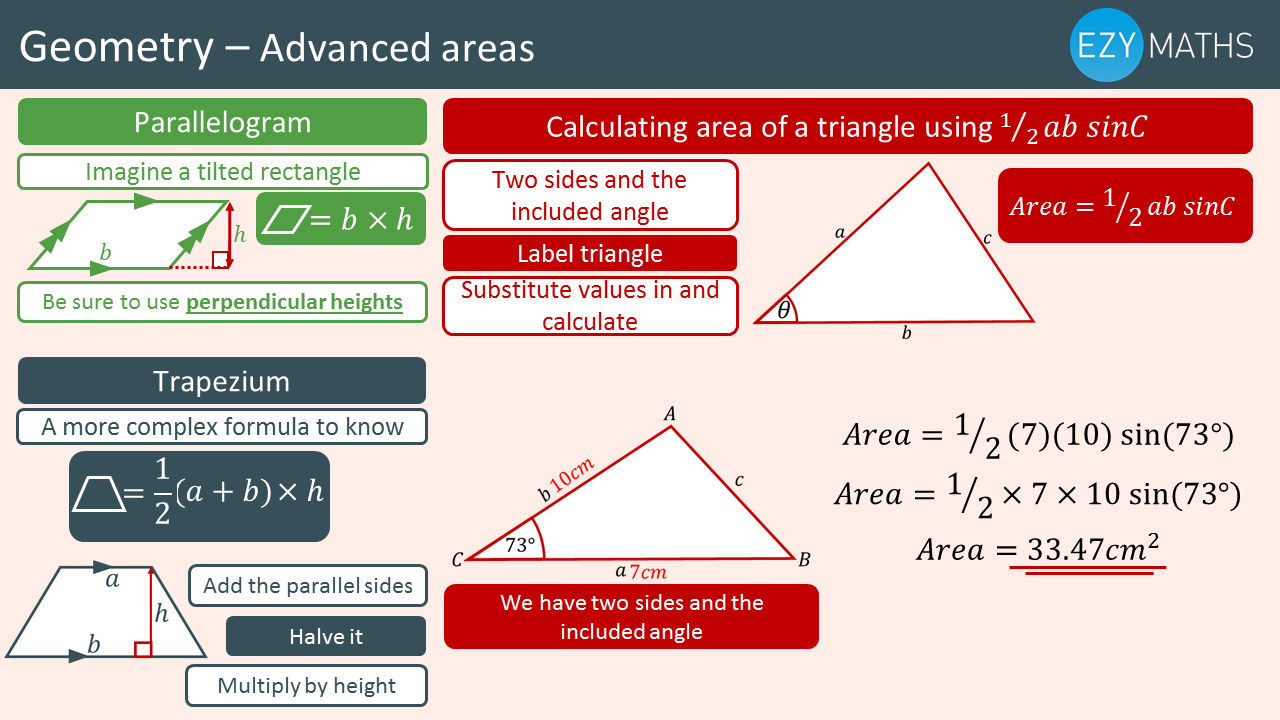 In today's countdown, we take a look at the more Advanced areas that you will come across. We start off with a Parallelogram which is base times height (perpendicular). Just imagine a 'tilted' rectangle. The formula for the trapezium is more complex but just follow the three steps of 1) Add the parallel sides, 2)Halve it, 3)Multiply by height (perpendicular). You might be required to use this formula to find the area under a graph as well as just a shape.
We finish off with the sine rule to find the area of a triangle when you have two sides and the included angle (no height). All area formulae need to be memorised so make sure you can recall them all.
Matt goes through the steps to calculate the area of more advanced shapes.
EzyMaths is the ultimate online GCSE Maths support service. Schools can enjoy a free 30-day trial to see for themselves how EzyMaths can support their teaching and help their students achieve better grades.
Related Posts
Comments
No comments made yet. Be the first to submit a comment