Countdown to Exams - Day 55 - Circle definitions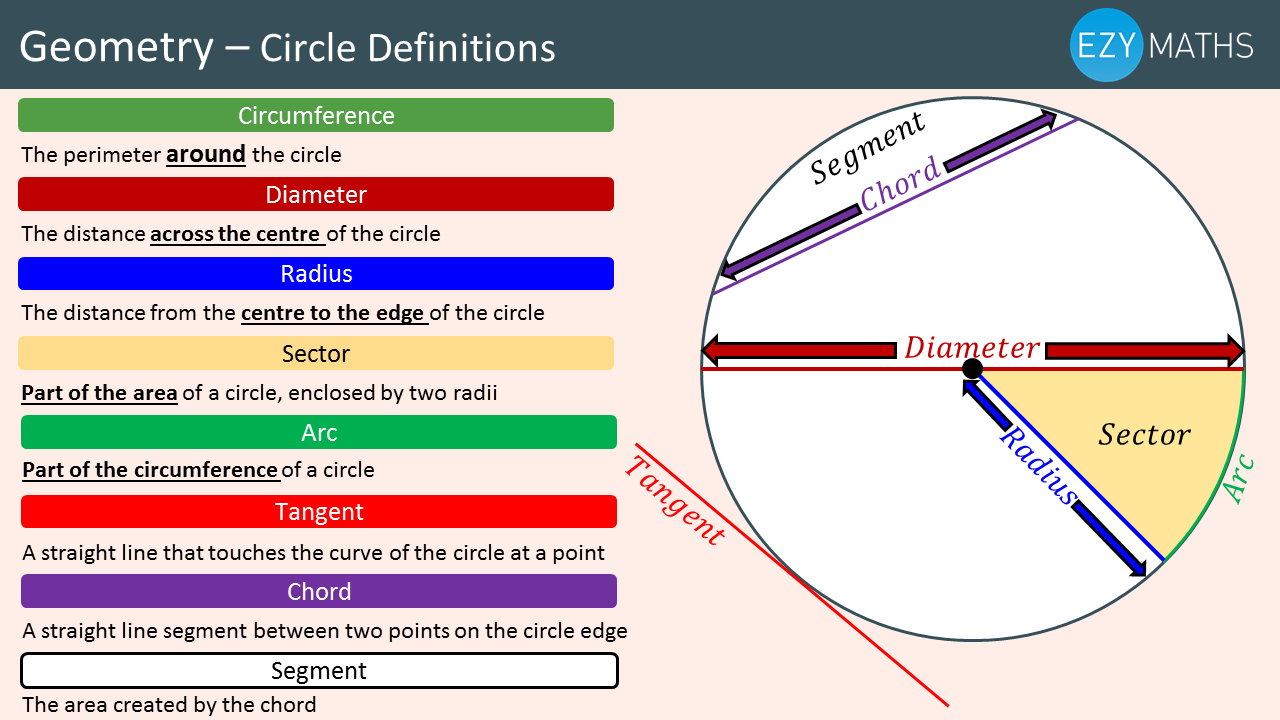 In this quick countdown, we take a look at all the definitions of the parts of the circle. These will become useful when dealing with circle theorems, area problems involving circles and the equation of a circle. Make sure you are confident in the terms and where they are situated on a circle.
In the video below, Matt will take you through the circle definitions.
EzyMaths is the ultimate online GCSE Maths support service. Schools can enjoy a free 30-day trial to see for themselves how EzyMaths can support their teaching and help their students achieve better grades.
Related Posts
Comments
No comments made yet. Be the first to submit a comment