Countdown to Exams - Day 57 - Volume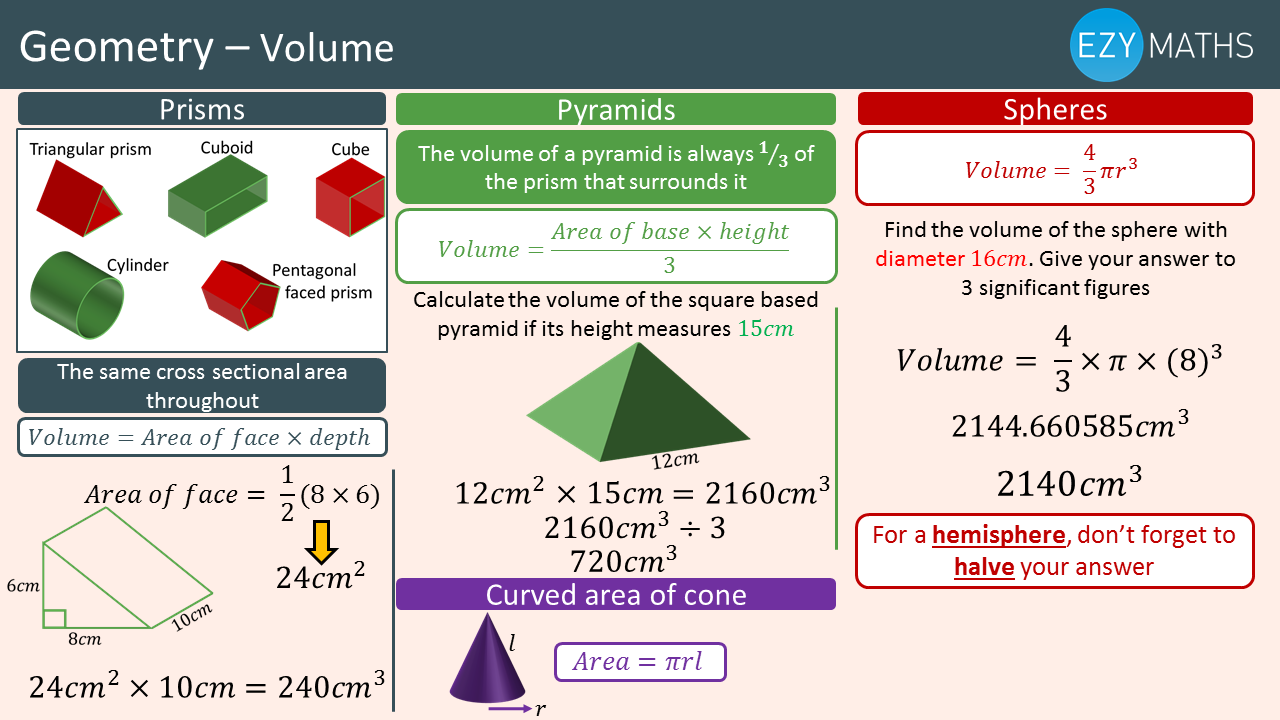 In this blog, we take a look at the volume of shapes. Volume is the space taken up by a 3D object and there are a few 3D-shapes you should be aware of. When it comes to calculating volume, you will need to establish if the shape is a prism ( the same area running the length of the shape) or a pyramid (faces meeting at a point). To calculate the volume of a prism you need to calculate the area of the face (that extends the whole depth of the shape) and multiply it by the depth. To calculate the volume of a pyramid, multiply the area of the base by the height then divide it by 3.
That last thing we look at is Spheres. You will be given the formula for this so there is no need to memorise it. Just remember to substitute the radius into the formula to get your answer.
Calculating the volumes of shapes is covered by Matt in the video below.
EzyMaths is the ultimate online GCSE Maths support service. Schools can enjoy a free 30-day trial to see for themselves how EzyMaths can support their teaching and help their students achieve better grades.
Related Posts
Comments
No comments made yet. Be the first to submit a comment