Countdown to Exams - Day 60 - Transformations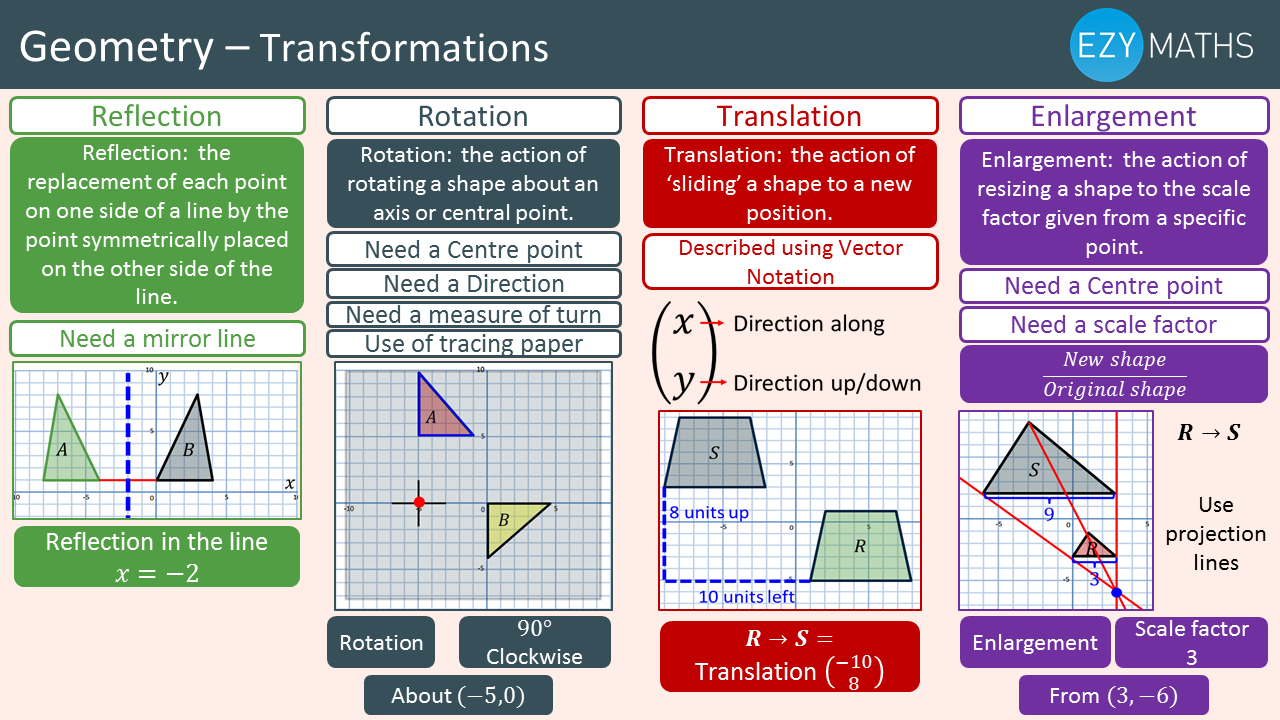 Today we look at the popular topic of Transformations. There are four types of transformations to be aware of 1) Reflections (flipping a shape) 2) Rotations (turning a shape) 3) Translations (sliding a shape) and 4) Enlargements (altering the lengths of a shape). With each type of transformation, there are certain statements that need to be mentioned in order to secure full marks. A good indicator of how many things you need to state can be seen by the number of marks on offer.
A little tip: Ask for tracing paper with any transformation question so you can double check by tracing the shape and seeing if it matches up!
Matt will go through all four transformations in the video below.
EzyMaths is the ultimate online GCSE Maths support service. Schools can enjoy a free 30-day trial to see for themselves how EzyMaths can support their teaching and help their students achieve better grades.
Related Posts
Comments
No comments made yet. Be the first to submit a comment