Countdown to Exams - Day 73 - Translations and reflection of graphs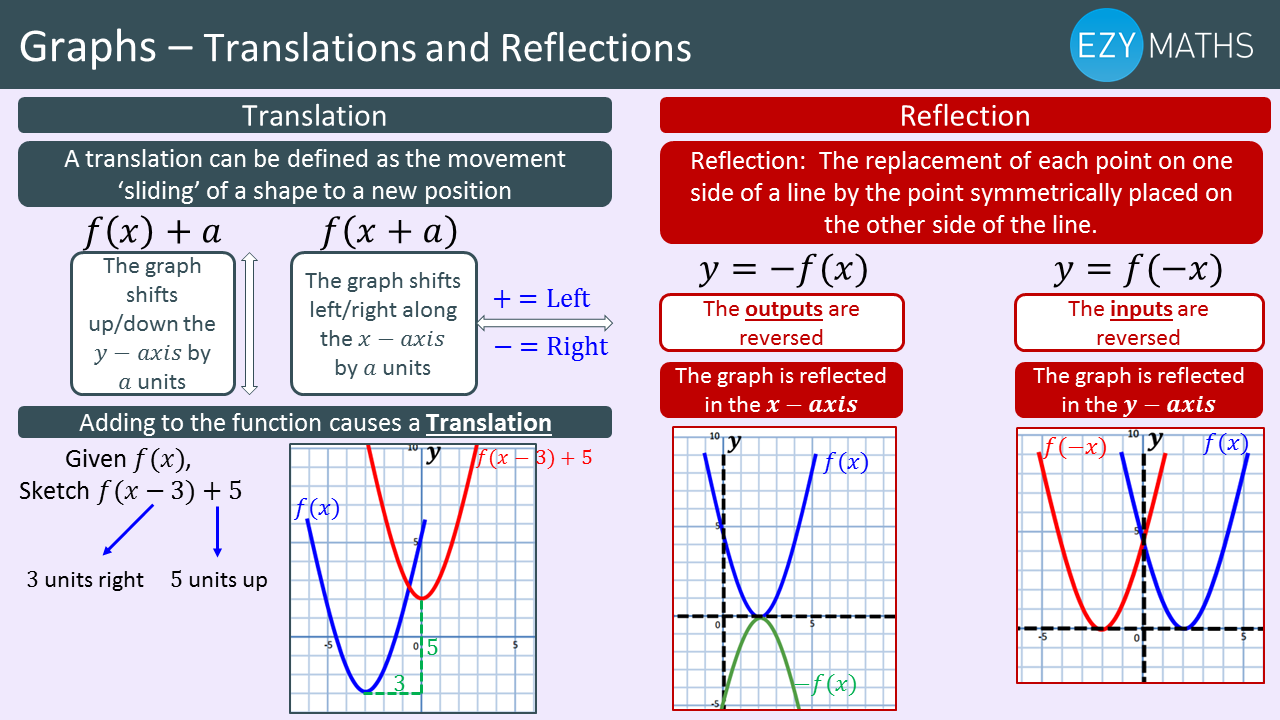 Today's focus in our countdown to exams is the topic of Translations and reflections of graphs. You will be given a function (graph) and be asked to manipulate the function and sketch a new graph sometimes labelling the key points on the graphs. Starting with translations, when you add to the function f(x)+a or f(x+a), this causes the graph to move up/down or left/right.
f(x)+a is a movement up/down by a units. f(x+a) is a movement left/right by a units (+=left, -=right).
Reflections are caused by making the function negative or the variable negative.
-f(x) is a reflection in the x axis (the outputs are reversed). f(-x) is a reflection in the y axis (the inputs are reversed)
In the video below, Matt will guide you through the transformations of graphs.
EzyMaths is the ultimate online GCSE Maths support service. Schools can enjoy a free 30-day trial to see for themselves how EzyMaths can support their teaching and help their students achieve better grades.
Related Posts
Comments
No comments made yet. Be the first to submit a comment