Countdown to Exams - Day 78 - Types of Data and Sampling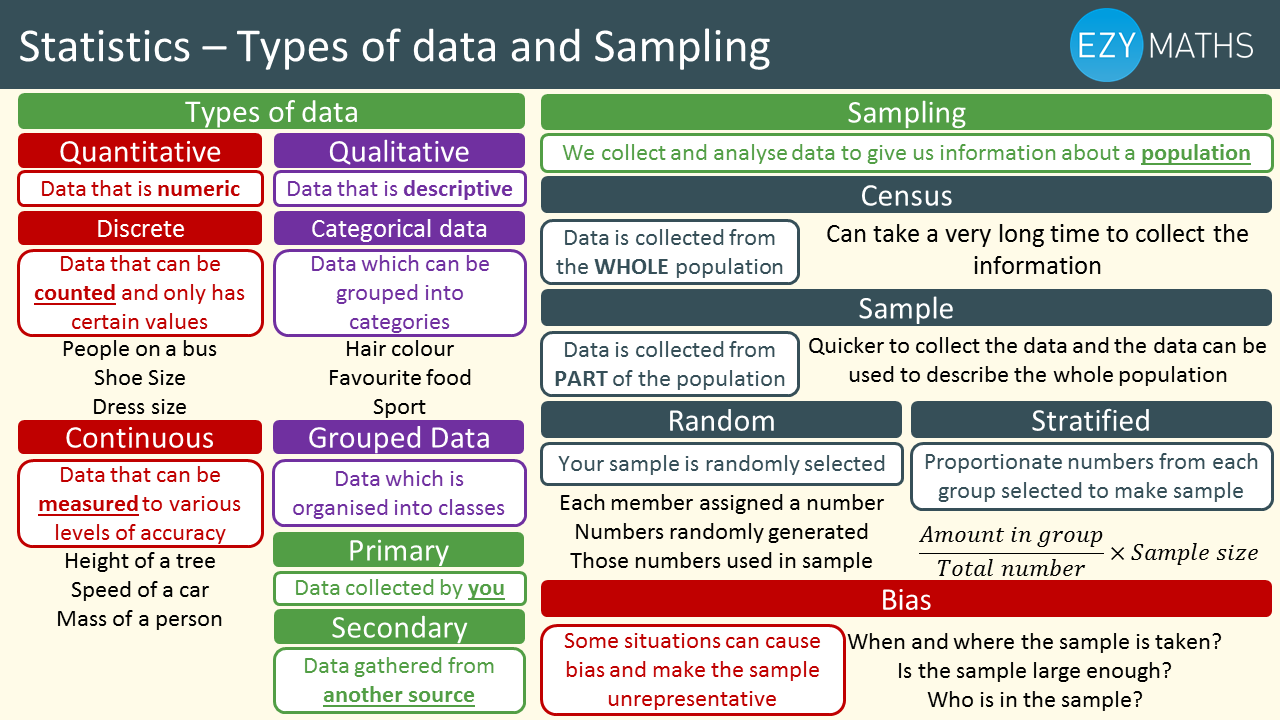 Types of data and Sampling is the foci in today's countdown. You need to be able to recall the types of data and be able to categorise data when it is given to you. Note that there are several categories of data and your information may fit into two or more of these categories. The idea behind sampling is to get a selection of people that will accurately represent the whole population when statistical analysis is carried out. There are two types to be aware of, random (members given a number and then randomly chosen) and stratified (proportionate amount of each group is selected). When dealing with data collection it is always important to think about Bias and whether the data will be collected in a 'fair' manner.
Matt takes a look at types of data and sampling methods in the video below.
EzyMaths is the ultimate online GCSE Maths support service. Schools can enjoy a free 30-day trial to see for themselves how EzyMaths can support their teaching and help their students achieve better grades.
Related Posts
Comments
No comments made yet. Be the first to submit a comment