Countdown to Exams - Day 84 - Time and Money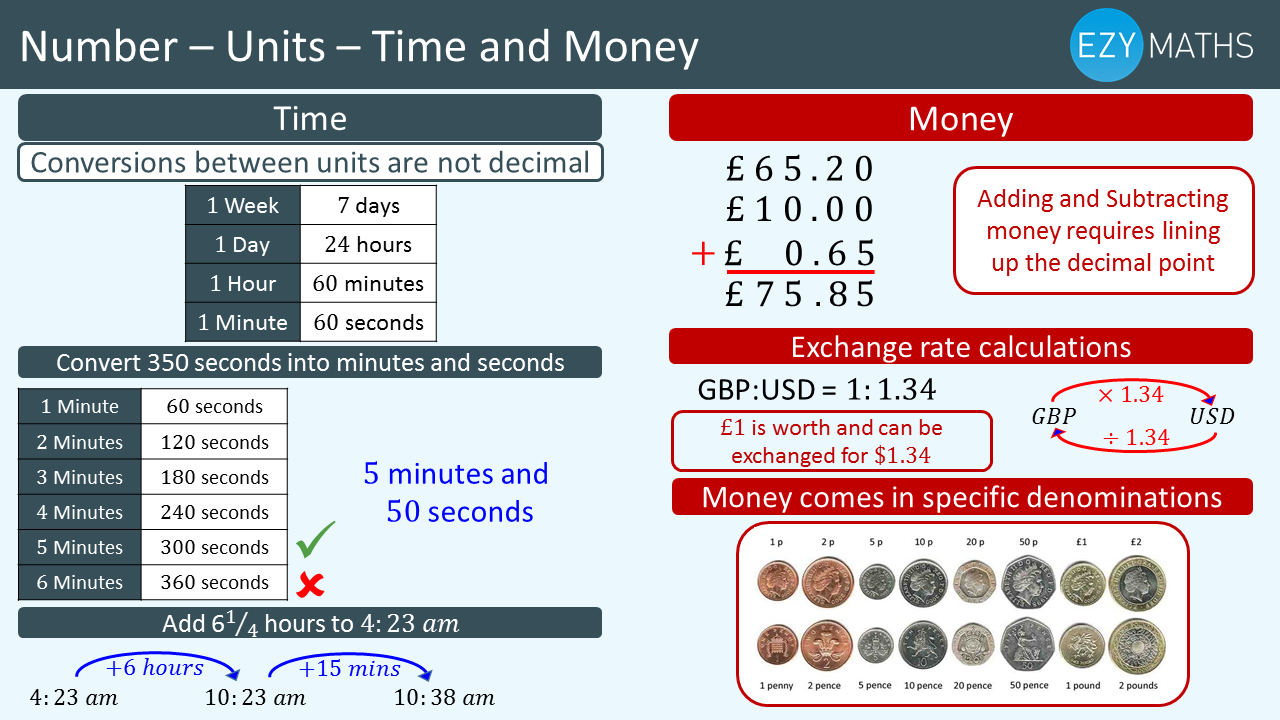 In today's topic, we look at Time and Money. You can be faced with questions involving time and converting time is an important skill to have when faced with some of the more obscure problem-solving questions. We also have a look at money as there have been money problems linked to probability and possible combination problems. Other common questions involve currency conversion where you either multiply or dived by the exchange rate.
The topic of time and money is recapped in the video below.
EzyMaths is the ultimate online GCSE Maths support service. Schools can enjoy a free 30-day trial to see for themselves how EzyMaths can support their teaching and help their students achieve better grades.
Related Posts
Comments
No comments made yet. Be the first to submit a comment