Countdown to exams - Day 9 - Algebraic notation and Collecting Like terms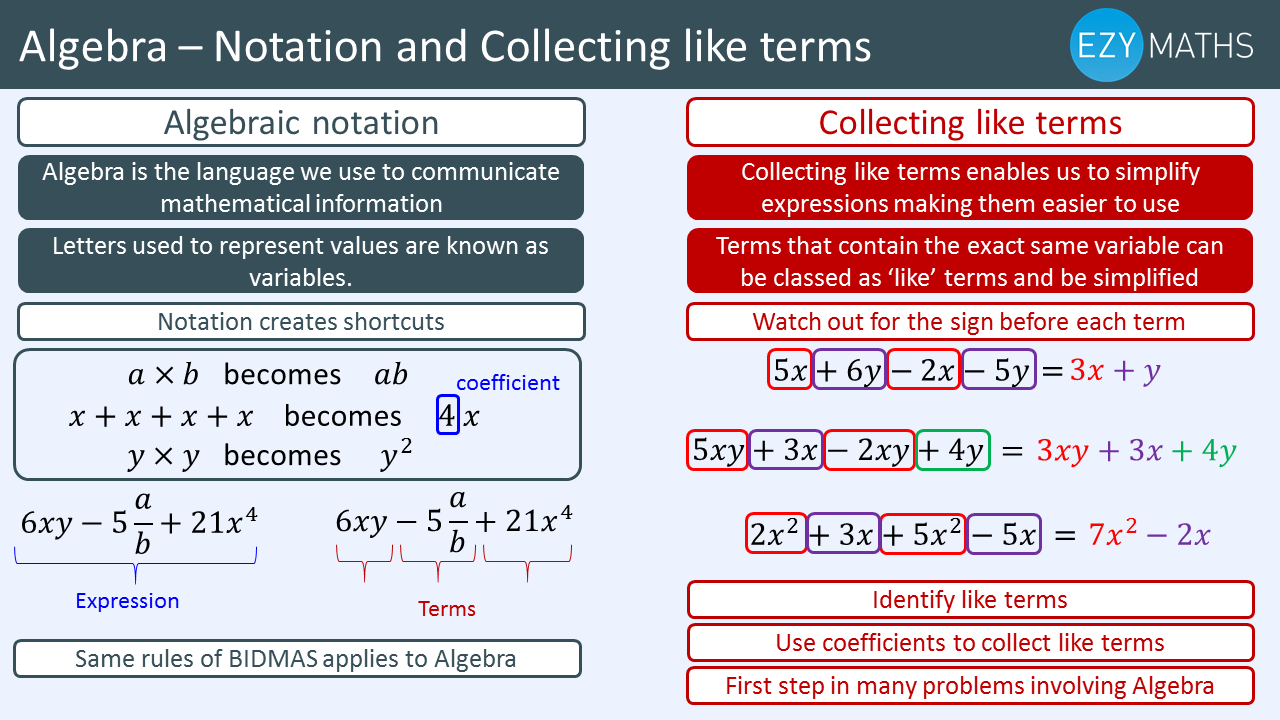 The focus for Day 9 is Algebraic notation and collecting like terms. Here we take an introductory look into Algebra and this will form the basis of all future algebraic manipulation. It will be important to know and understand the 'shortcuts' in algebraic notation. Using this knowledge, we are able to simplify expressions by collecting like terms together.
It is really important in this topic to pay attention to signs. Are you dealing with positives or negatives? If you gain a solid understanding of this topic it will help to enhance your Algebra skills and tackle more complex problems.
In this video, Matt will go through the types of algebraic notation and the key processes behind simplifying expressions by collecting like terms.
EzyMaths is the ultimate online GCSE Maths support service. Schools can enjoy a free 30-day trial to see for themselves how EzyMaths can support their teaching and help their students achieve better grades.
Related Posts
Comments
No comments made yet. Be the first to submit a comment