Harnessing the power of digital technology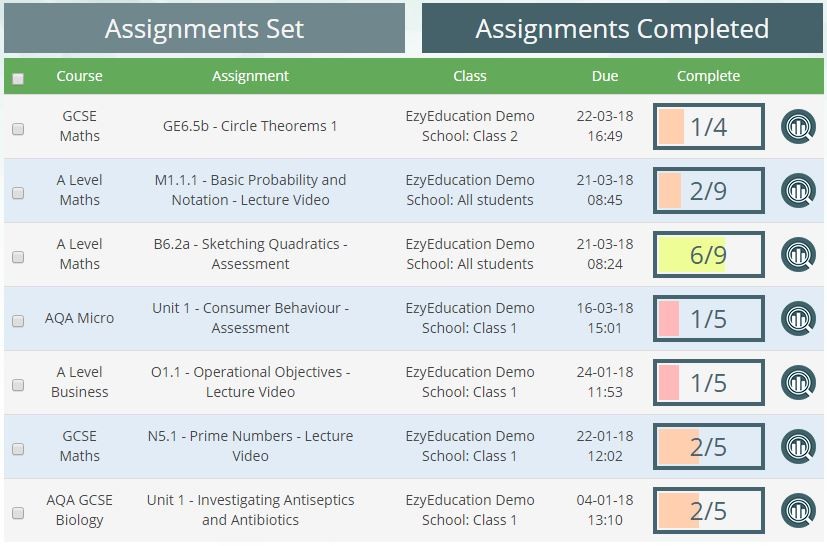 There are no silver bullets in digital learning. Very few students will be incentivised enough to work under their own initiative. Just like any form of learning, teacher direction and management are essential.
In this context, it is very important to make a good start when implementing a digital approach.
Many schools have found the following approach has helped:
1. Do not expect students to undertake work under their own steam – set digital exercises in the same way as if it were any other homework. Just providing access is unlikely to work and letting students know they can use a service for out of class support is about as likely to work as making other homework optional!
2. Try and avoid setting too much work initially – this is always possible when all the teacher has to do is twitch their mouse finger a few times!
3. Be ready for excuses. A student claiming that they couldn't log on is as weak as I did the homework but have lost it or left it at home. A simple and accessible lost password/username routine means this excuse should be handled in the same way as any non-submission of paper-based homework exercises.
4. Review work at the start of the "hand in" lesson. Display the data you can access via the "assignment hub" and challenge students that have not completed the set work. Some general guidance:
a. A low mark usually means it has been rushed (this will be clear in the timings visible) or the student has not viewed the lecture that supports the assessment (there will no record). Some schools insist that students repeat the work if they achieve a low mark.
b. A high mark and more than one attempt should be investigated (via quiz outcomes). Some students develop the very bad habit of accepting a poor mark in the first attempt, noting correct answers during this and then inputting these 24 hours later to achieve a high mark in a 2nd attempt. Some schools will reflect this in report grades to make their point.
c. Download a personal report if students do not complete set work and use this as evidence to share with colleagues/carers.
Perhaps the biggest challenge is to get students to work effectively with the activities. This is worth pursuing and encouraging parents to help with, especially with students who just need a slightly better approach to make rapid progress. Although you can talk to students about the benefits of feedback that academic research points to, nothing can beat a bit of success to get the attention of a young person. I say this based on personal experience. Here is an extract of a recent email to a new teacher user.
"I recently started to help a friend's daughter who is currently foundation GCSE maths. On Monday she told me she had been unable to do the final assessment on fractions. I asked if she had watched the video (rhetorical Q!) and then watched it with her. She attempted the first q and struggled and was about to move on to the next Q when I asked why she wasn't going to look at the feedback video (she told me that would take too long). We watched the feedback video. She still struggled on the next Q, watched the next feedback video and announced she had got it and then completed the assignment with minimal errors. This boosted her confidence and her attitude toward following the recommended process."
The beauty of this is that carers don't need to understand the material, they just need to sit down with their child until they experience how feedback helps. In the context of science and maths, the availability of explanation feedback following questions means that students engaging with this might just achieve more from digital learning than they do other digital solutions that do no more than providing verification feedback.
Simply confirming an answer is wrong might help teachers to build summative assessment records but will not achieve anything for the student users. This might explain why there is a lot of student frustration with digital interventions in education?
Related Posts
Comments
No comments made yet. Be the first to submit a comment