Discover the New EzyMaths AR Experience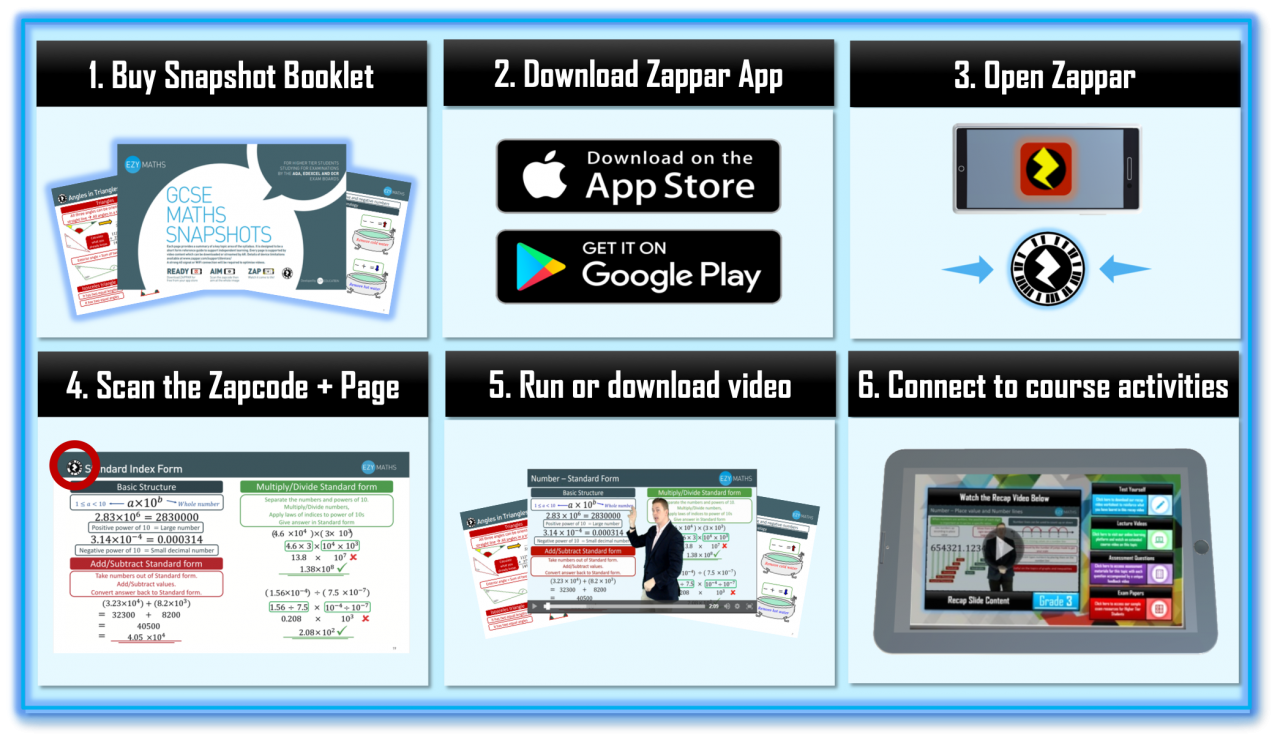 Following our first Augmented Reality offer we are delighted to launch a new and much improved range of snapshot booklets supported by our new Augmented Reality partner ZapWorks.  
The App is free and simple to set up and generates AR experiences rapidly. It provides access to a video play or download option, PDF material and links to more detailed video content or formative assessment activities within our courses. All achieved without letting go of your device.
The new booklets will be available in the coming weeks. They provide a number of key improvements in the user experience, including the following:
Rapid set-up – a simple three-step process to install the Zappar app and activate the augmented reality content.
Students are not required to create a username or password and the app only secures access to the camera in users' phones or laptops i.e. not to their photo or video records.
There is improved app performance (due to faster processing of the video content as the app initially recognises small codes on each page rather than relying on the whole printed image to start activation).
Videos can either be played live or downloaded for subsequent viewing. This provides users with more opportunities to use WI-FI to manage data costs.
Section revision pages can be activated providing rapid navigation between all videos applying to a particular section.
The initial activation of the AR content for each page will also provide a range of buttons allowing users to transfer to our main courses. These will provide access to more detailed content and test understanding of the page in question. We also provide access to some additional PDF content to create an exceptional blended learning experience.
In addition to the technical advancements, we have also created foundation versions of GCSE Maths knowledge organiser booklets.
Underpinned by a commercial arrangement between EzyEducation and Zapworks, the new booklets and enhanced augmented reality experience have the potential to provide students with a truly outstanding blended learning experience.
Why not try it for yourself by scanning the zapcode on the image below to see how this will work: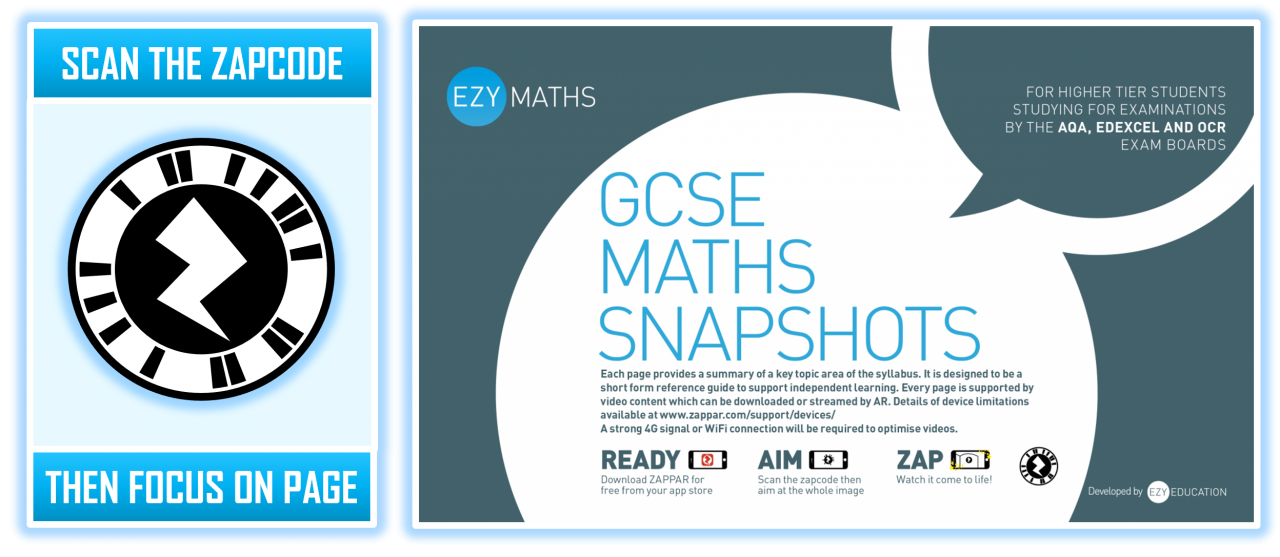 You can buy a ticket to the future of learning from as little as £14.99. This provides you with the relevant snapshot booklet and all the associated augmented reality experiences PLUS 24 months' access to the full digital course to unlock live AR experiences via your mobile device.
Register by clicking on one of the links below:
Comments
No comments made yet. Be the first to submit a comment