One of the topics that is most difficult for a digital platform to assess is Proof. As a result, it is often the first place teachers evaluating the EzyMaths A Level course will head to! (Tough crowd!!)
Clearly what we cannot achieve are assessments where students are given free reign to provide a proof and the system accurately marks their progress. However, we can provide an engaging formative assessment experience which develops student understanding of the processes involved. This is achieved by exposing them to lots of different examples and forcing them to interact with the solution.
The EzyMaths platform has one key advantage in dealing with this and many other topics. Our bespoke question functionality provides a huge level of flexibility to ask a wide range of question formats.
The animation below shows off all of the questions from our A1.1a Proof by Deduction assessment.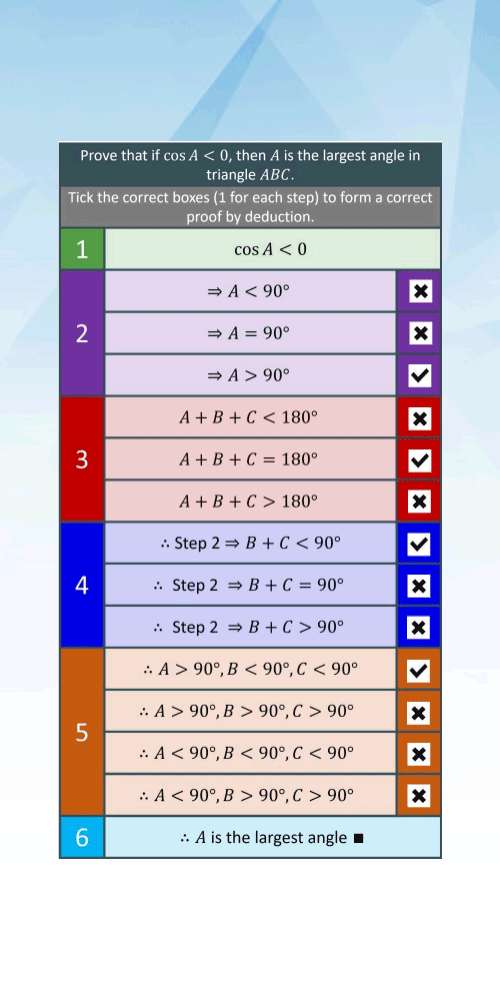 To take a look at our full A Level maths course, book a demonstration with one of our team, either at your school or over the phone, by filling in our enquiry form.
Comments
No comments made yet. Be the first to submit a comment