The importance of scaffolding
Providing scaffolded questions is an effective way of helping students to develop and consolidate their understanding of the mathematical side of Science. At EzyScience we have scaffolded questions in all of our assessments whenever a new skill is required in the context of the assignment. Once a series of steps has been established students are given opportunities to work more independently. Furthermore, the same steps are followed in the feedback videos for all of the questions in the assessments, even those that contain no scaffolding. We believe that consistency is essential if students are to master these key skills, and that scaffolding supports that consistency.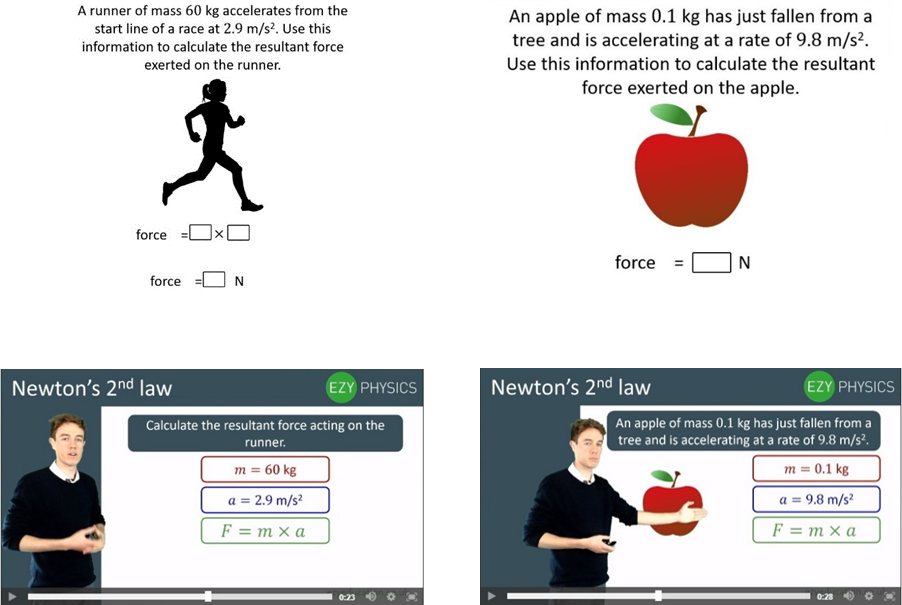 Taken from AQA Physics, FO8.2a questions 2 and 3
This policy applies to the simplest of questions and …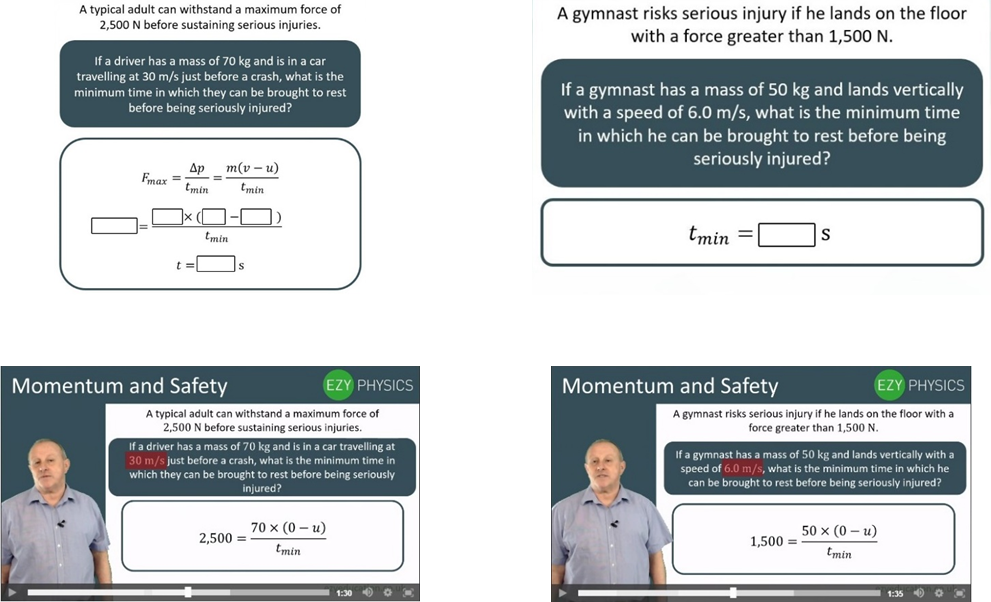 Taken from AQA Physics FO10.5a – questions 8 and 9
… the most complex.
If you are looking to develop independence, resilience and a growth mindset with your students, then our thorough and comprehensive set of scaffolded questions can only support you.
Comments
No comments made yet. Be the first to submit a comment