Subject Knowledge Audit - Summer Term 2020 - Upton Court Grammar School
Andrea Fleming, Head of Physics, Upton Court Grammar School
"We were very grateful we had EzyScience during lockdown.  Although we have set our own lessons EzyScience has complimented this work in terms of the videos and ongoing assessments to ensure our pupils have understood the work.  The online capability has allowed our pupils to access the work and engage with the subject matter whenever and wherever they can at the most convenient time."
 
"Many of our pupils were fasting during Ramadan so having EzyScience when they felt able to work with the feedback even at odd hours of the day was invaluable." 


"Without the usual end of year examinations, the ESAs also gives the chance to see where pupils are likely to be for the following year.  Certainly, we are very grateful to have taken on EzyScience this year, having it already up and running before the lockdown has made a big difference to us and to our pupils."
Combined Science End of Section Assessments Y9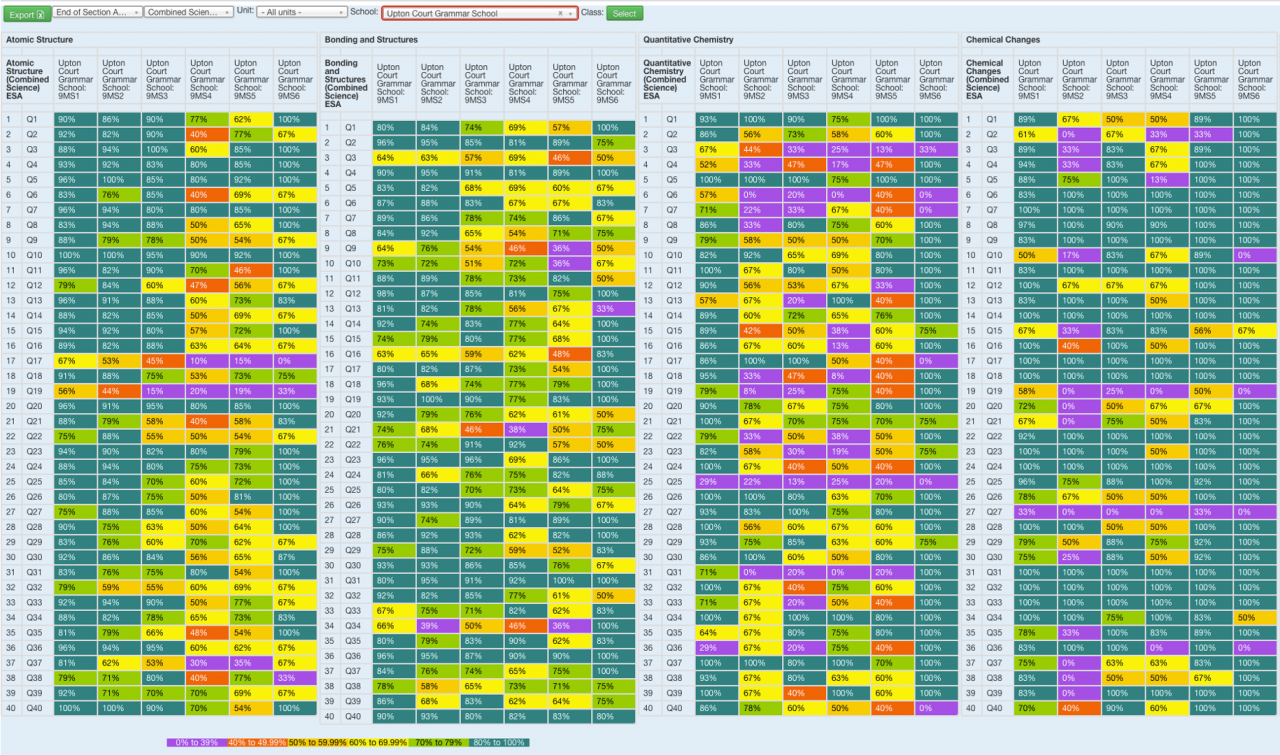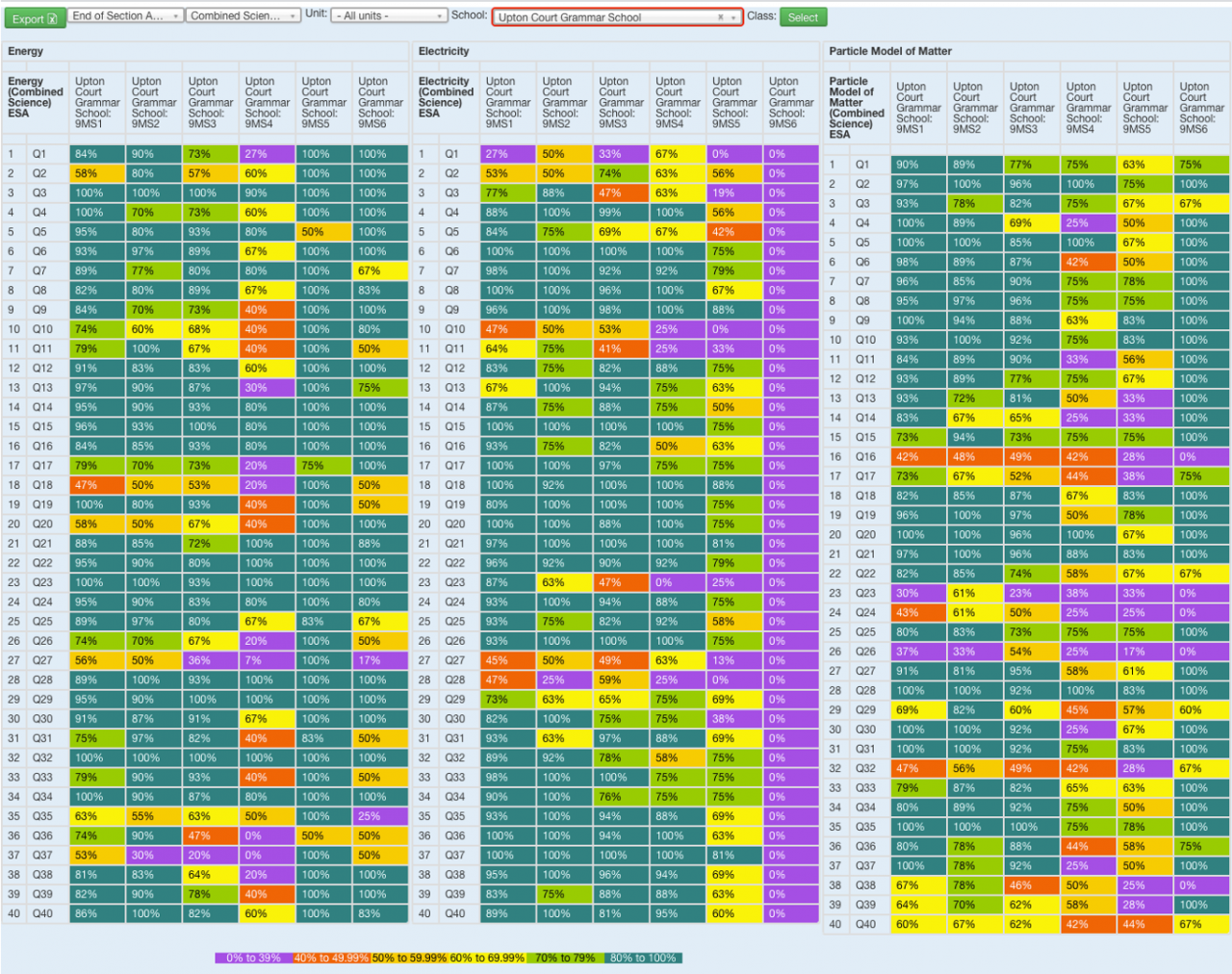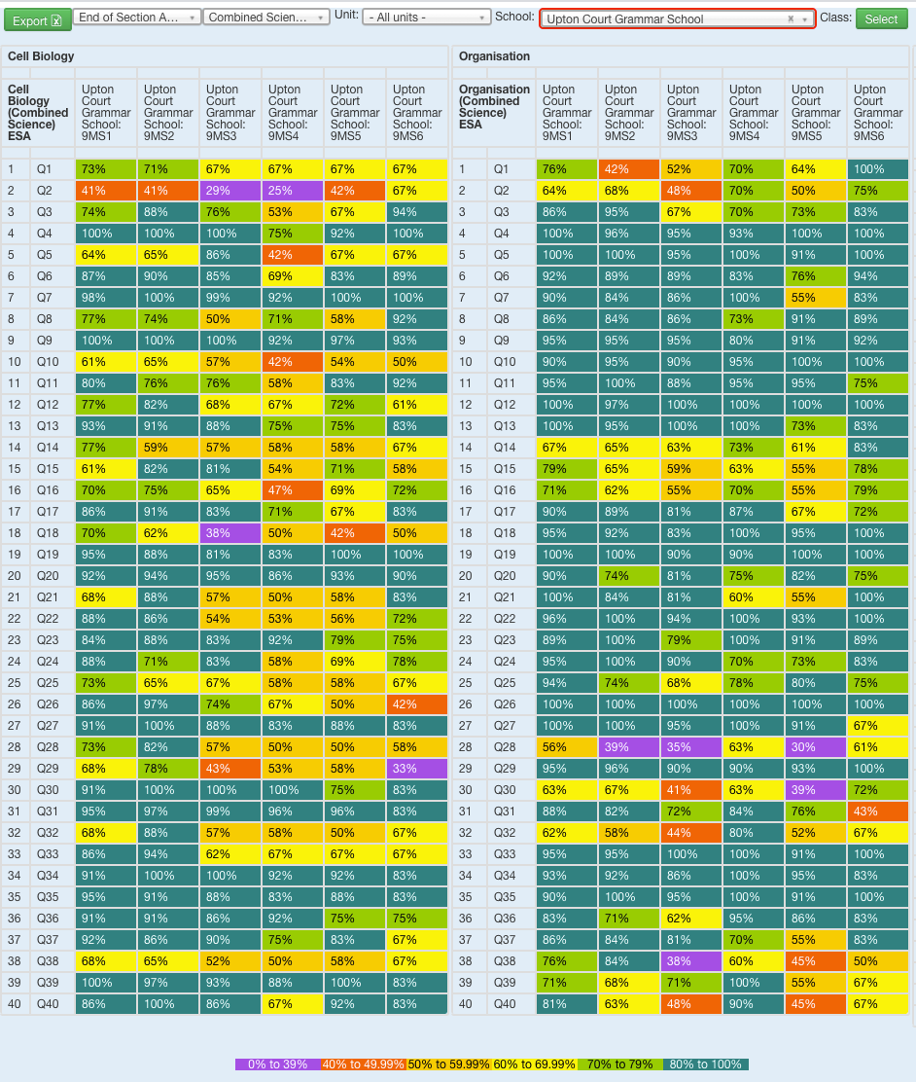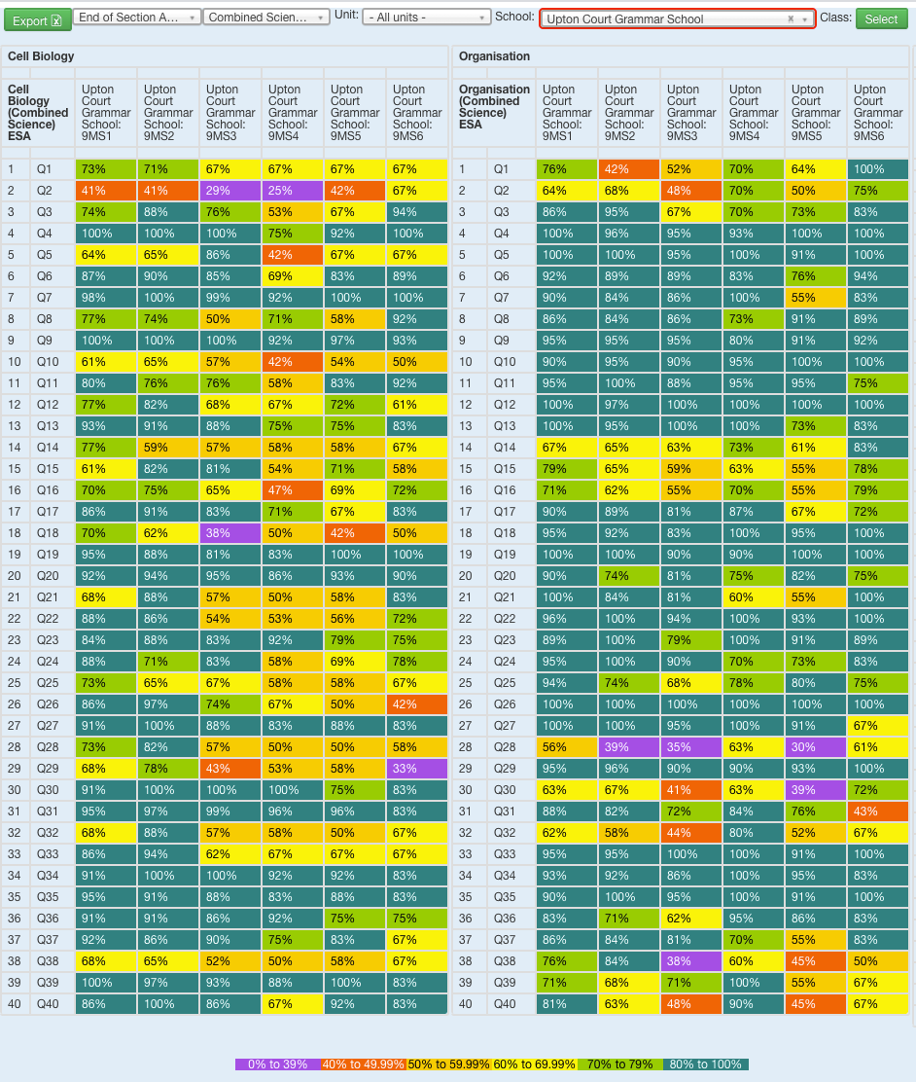 ESA Learning Map for a single Y9 class
Every answer to every question recorded with dual student access to personalised records and feedback.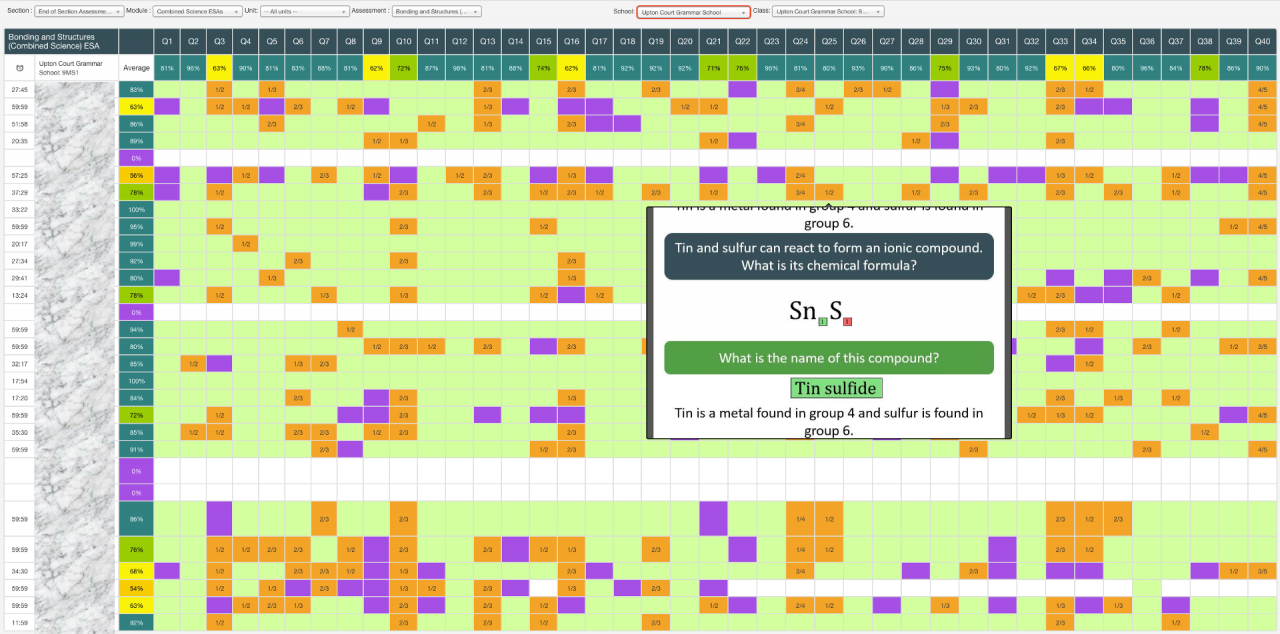 August 2020
Comments
No comments made yet. Be the first to submit a comment