BREAKING SCIENCE NEWS - CIE IGCSE COURSE AVAILABLE NOW
As we cover all the required practicals for AQA and Edexcel and a wide range of additional IGCSE practicals many enquirers often think there wont be much depth to our coverage. This is why most schools are initially surprised. if you don't use EzyScience or obtained a inspection login you might find it easier to download and interactive pdf with links to the 14 videos we use to cover Osmosis. 
Click on the image and then click on the pdf to run some examples.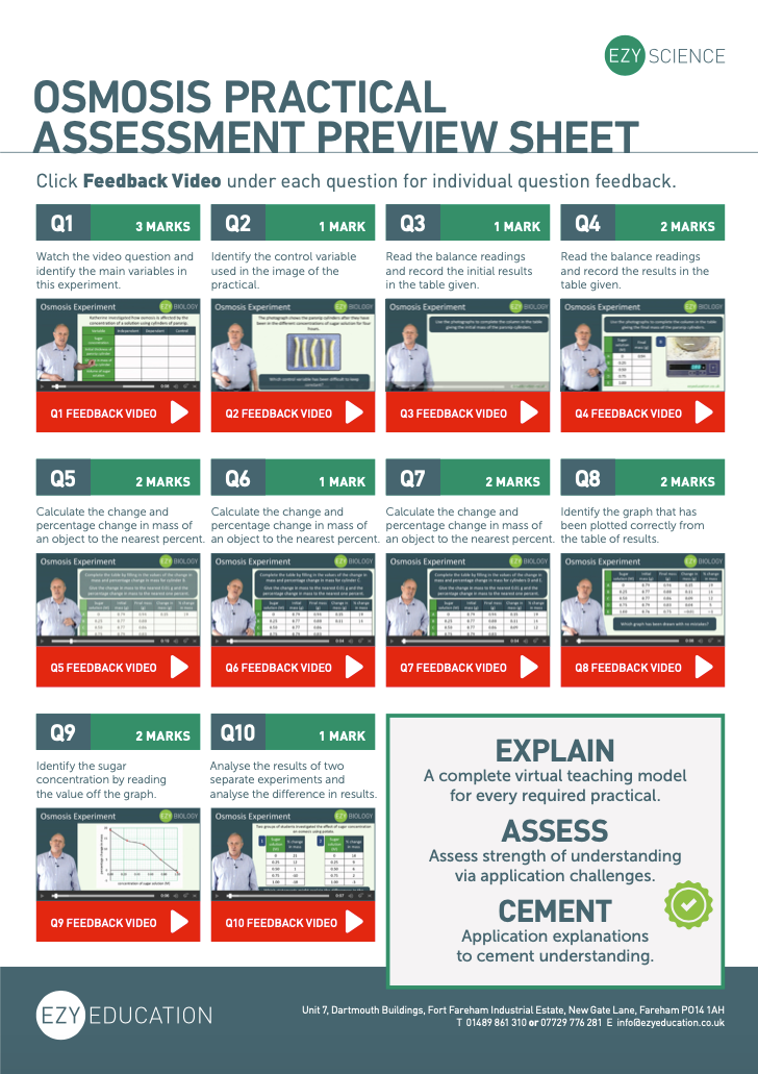 EzyEducation April 2021
07797 088261