Year 12 Recap - The Price Mechanism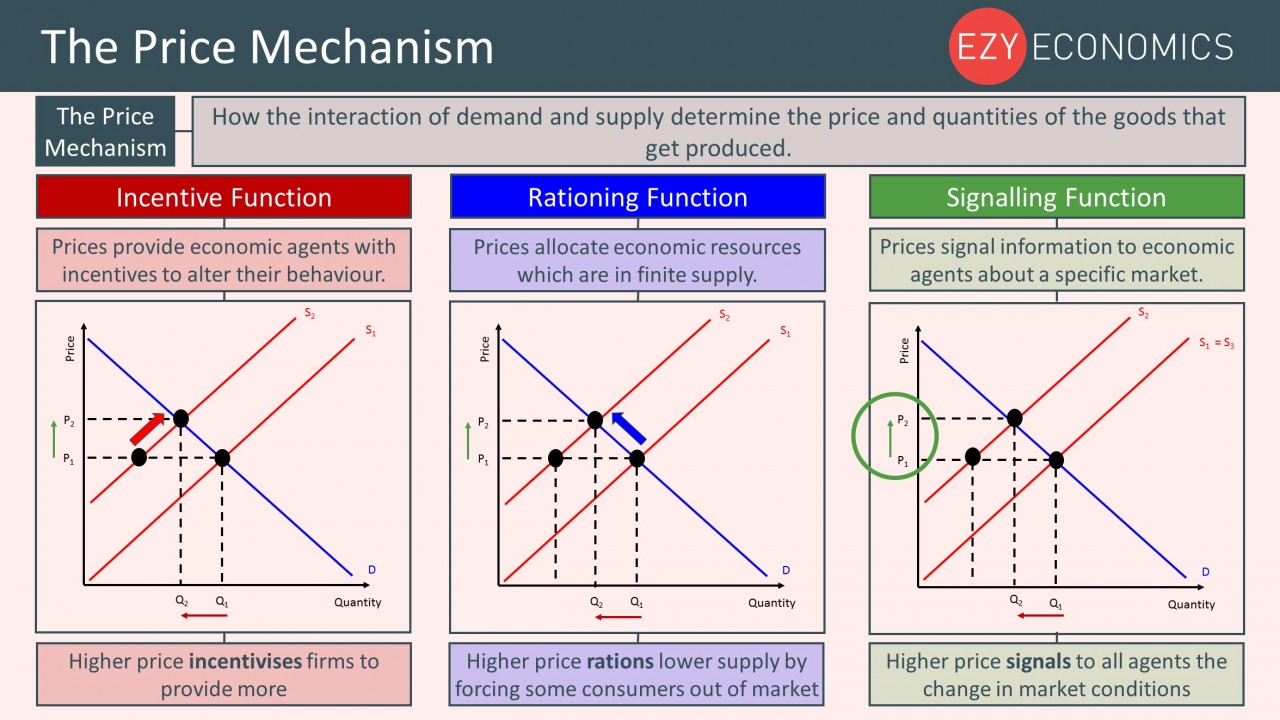 The next stop on our Year 12 Recap is the microeconomic concept of the Price Mechanism.
If you are in Year 12, it is essential that you are confident with the basic principles and functions of the price mechanism to help understand how the interaction of demand and supply creates a prevailing equilibrium price and quantity.
The Price Mechanism describes three basic functions which ensure that markets optimally allocate and channel the available economic resources in the economy to best satisfy the human needs and wants across the economy.
Here Jacob guides you around the topic of the price mechanism:
Our Year 12 recap is supported by our new awesome revision mindmaps. Find out more about them and how teachers and students can access them by clicking here.
EzyEconomics is the ultimate online A Level Economics support service. Schools can enjoy a free 30-day trial to see for themselves how EzyEconomics can support their teaching and help their students achieve better grades. Register now to start your EzyEconomics journey!
Related Posts
Comments
No comments made yet. Be the first to submit a comment